Metropolitan Virtual Playhouse
Presents

Zero Boy's COVID Cabaret
CONSPIRACY!

Every Thursday with a different topic, 8 to 8:30 p.m.

Starring JOHNNY Z

www.metropolitanplayhouse.org/virtualplayhouse

May 14, 2020

Johnny Z is a loveable "gangster" whose improv show has been compared to performed comic book. He's a hitman with a heart…of sorts. Each Thursday he tackles a new subject for his insights. In CONSPIRACY! it's UFO's, the JFK assassination, and powerful leprechauns. Viewers can join in by audio, visual, or posts to ask their probing questions. Was Frank Sinatra really a woman? With his mob connections, Johnny Z just may know the answer. He also hosts ZNN News, where he announces his sinister opinions about Elvis and Jimmy Hoffa.

In classic lingo, he does "bits". Using his vocal imitation skills and a large dose of schtick reminiscent of vaudeville days, he jazzes things up with varying backdrops including his basement full of secret files and the Trump Tower restroom (maybe).

COVID Cabaret is a fun romp through the mind of a crazy creative comedian. Hey, it's free right? So check it out. Unless you want to join Jimmy Hoffa. Just a suggestion.

-Karen D'Onofrio-
A MEXICAN AFFAIR
Metropolitan Room
34 West 22nd St.
NY NY 10010
April 8th and 20th, 2017

Created and performed by RAFA REYES
Musical Directed by FELIPE FOURNIER


Rafa Reyes is typical of many young people in New York City. Bitten by the Musical Theater bug, they make their way in droves from all over the country to take their chances in the Big Apple. However, Rafa didn't come from Omaha or Indiana. He came from Mexico. He tells his story in A MEXICAN AFFAIR, a vibrant, new cabaret show playing at the Metropolitan Room.

Surrounded by a fantastic ensemble of musicians, especially Music Director and vibraphonist, Felipe Fournier, Reyes headlines this terrific evening of Latin music. Reyes lays on the Latin Lover stereotype a little too thickly. A little more self-aware humor would help him carry that part off, but the music choices are delightful. In this increasingly difficult time to be a Mexican native working in the US, Reyes' tribute to the music that makes us all feel Latin is a great way to build bridges.

- Jean Tait -
Urban Stages Presents

WINTER RHYTHMS 2016
Cabaret, Musical Theatre, Jazz and more to benefit Arts and Education

December 1 – 11, 2016

Urban Stages
259 West 30th Street (between Seventh & Eighth Avenues)
www.urbanstages.org or (866) 811 -4444

Sound Designer: DOUGLAS MILLS
Lighting Designer: DEBORAH CONSTANTINE
Production Manager: KRYSTLE HENNINGER
Press Representatives: JOE TRENTACOSTA/JT PUBLIC RELATIONS
Cover Art/Program Design: ADAM B. SHAPIRO
House Managers: MYAN DISNIE SEBASTIEN & ASTRID PERKINS
Theater Maintenance: IRA JASINOVER

The mission of WINTER RHYTHMS is to bring the talents of known and unknown singers, musicians, lyricists and composers to the attention of the New York theater community while performing at Urban Stages Theater. This year there are 23 shows (check out www.urbanstages.org for the full schedule), and each one will benefit Urban Stages' acclaimed Outreach Program, which brings over 200 free "arts in education" presentations to libraries and schools throughout the five boroughs.

One of the 23 offerings is THE ARRANGEMENT EXPERIENCE: THE CORNER OF ROCK AND BROADWAY, where Musical Directors Michael Holland and Andrew David Sotomayer, along with Director Lennie Watts, offer up a cabaret soup in one of the most innovative shows I've ever seen. Blending classis rock and musical theater, songs from Rodgers & Hammerstein and Sondheim to Pink Floyd and Guns N' Roses create an element of surprise and delight. The familiar opening chords of a song blend with the lyrics of a same-themed song, interchanging and weaving throughout the rendition in aural enchantment. In addition to accompaniment by only a piano and guitar, a dozen-plus singers provide background in the form of scat, clapping, acapella, and simplistic instruments when not performing their solos. Most of the voices are impressive; some are hit and miss. The two constants with each song are innovation and collaboration, and the enjoyable result is pioneering cabaret.

- Laurie Lawson -
I'M A NEW YORKER
Starring Cheryl Ann Allen
Don't Tell Mama
343 West 46th St.
NY NY 10036
14 September, 29 November, 14 December 2016

Much lauded for her show, Sophie Tucker in Person, Cheryl Ann Allen is obviously a lot like Sophie Tucker. She even does a few numbers from that show in this show: I'M A NEW YORKER. The problem with this is you can't really tell where Sophie Tucker ends and Cheryl Ann Allen begins. She looks like a modern Sophie Tucker. She has that great, breathy belt of Tucker's. Several of the songs give a tease of who Allen is and how she got to New York, but just when we think we are getting to know her, she breaks into a bawdy song about her husband's tiny um, you know. It's funny, but a very Sophie Tucker-ish song to sing.

After that, she goes fully into the Sophie Tucker numbers before ending back up with herself, but we still don't really know who she is other than a Sophie Tucker impersonator.

I'd rather have either seen her full Sophie Tucker Show or see her do a show that really is about her. She has had a varied and interesting career. Why not tell some stories about her experiences in show business, not just sing songs reminiscent of Tucker's style.

- Jean Tait -
NEW YORK MUSIC FESTIVAL
presented
AS YOU WISH
Created by CRYSTAL KELLOGG, ANDREW WHEELER, & TOM WOJTUNIK
Starring CYSTAL KELLOGG
Featuring KATE ROCKWELL & JUSTIN SARGENT
Musicians
Piano: Andrew Wheeler
Guitar: Micah Burgess
Bass: Marc Schmied
Drums: Spencer Inch

Stage Manager: NATALIE WAGNER
The Laurie Beechman Theater at the West Bank Café
407 West 42nd Street, New York City
Visit http://www.nymf.org for more information about the festival.
As You Wish performed August 2 and August 6, 2016
It all started last year when Crystal Kellogg (Creator/Performer) entered New York Music Festival's (NYMF) Next Broadway Sensation and claimed the ultimate prize of having her own solo concert produced by NYMF with collaborators Andrew Wheeler (Creator/Musical Director) and Tom Wojtunik (Creator/Director). Together, they created AS YOU WISH which depicts the ten year long journey of Crystal's foray as an actor/singer in New York City.
Her story was told through her choice of songs with beauty and a sense of humor. How some of her auditions, although creative didn't cut it like her dual perspective of Maria in West Side Story switching back and forth from a girl with a Puerto Rican accent to an opera singer which was actually priceless as a performance.
Onwards towards relationships and singing a song from Andrew Lloyd Webber's 1970 rock opera Jesus Christ Superstar "I Don't Know How to Love Him" which brought tears to many audience members. Success, trials and tribulations were part of the mix but winning NYMF's Next Broadway Sensation landed her a new agent and her Broadway debut with the School of Rock (another Webber musical) and presently, with Finding Neverland.
Her Broadway dreams came true and as part of her solo concert, she invited her friends, Kate Rockwell and Justin Sargent to perform skits with her that added fun and joy to the overall concert. Crystal Kellogg is certainly a performer to watch.
Crystal acknowledged that her parents encouraged her to follow her dreams and she did. She ended the concert by saying, "If I'm happy and feeling good, then I must be doing something good." It appeared as though feeling good was the theme of the concert. There were smiles all around. The concert finished with the song "Never Can Say Goodbye"--appropriate because she wants to return to the stage again and again!
I'd highly recommend to see Crystal Kellogg in upcoming appearances On Broadway and in concert.
- Laura Thompson -
http://www.laurathompsoncoaching.com @LORALIA http://www.loralia.com
Karen Finley Premieres Performance Art Triptych presents
UNICORN GRATITUDE MYSTERY
Laurie Beechman Theater
407 West 42nd St.
NY NY 10036
31 July-21 August 2016 Sunday evenings at 7pm

Written and performed by: Karen Finley

World renowned performance artist Karen Finley is known for her brilliant and controversial pieces. UNICORN GRATITUDE MYSTERY isn't terribly controversial, but it is brilliant! Her powerful poetry takes the audience from the childlike imagery of the mythical unicorn to the painfully real imagery of violence against black bodies. Then she gleefully skewers new-age-y principles badly practiced and brings us to our current social unrest and political circus. All this is done with humor and passion. A must see for any fan of Karen Finley.

- Jean Tait -
BenDeLaCreme's
INFERNO A GO-GO
The Laurie Beechman Theatre (inside the West Bank Café)
407 Wes 42nd Street (off Ninth Avenue)
212-352-3101 or www.SpinCycleNYC.com
July 28 – August 19
With 5-inch hells to match his/her 5-inch hair and sequins galore, BenDeLaCreme is going on a cruise through Dante's Nine Rings of Hell. And s/he is taking you along for the ride. What a ride it is! Rowdy, ribald, and rhinestone-ridden, BenDeLaCreme dances, sings, and camps it up through the various levels of Hades portraying the various characters that inhabit the netherworlds, including Centaurs, Furies, Heretics, and even Lucifer himself. As s/he journeys through the River Styx, the City of Dis, Maleborge, and the ultimate depths, puppets, clever videos, hilarious props, and over-the-top costumes join in the raucous ride. And there's even a few life lessons to be learned.
The many talents of BenDeLaCreme cannot be denied. Best known from RuPaul's Drag Race where s/he won Miss Congeniality and later was voted one of the show's "15 Fan Favorite Queens of All Time," BenDeLaCreme seems to have mastered it all - comedy, song, dance, performance art, characterization, camp, burlesque, and drag with a meaning. Not my usual advice to readers, but I strong urge you to go to Hell and see INFERNO A GO-GO.
- Laurie Lawson -
Urban Stages Presents
WINTER RHYTHMS 2015
Cabaret, Jazz, Musical Theatre and more benefitting Urban Stages Outreach Program
Sound Designer: DOUGLAS MILLS
Lighting Designer: MICHELLE TOBIAS
Press Representative: JOE TRENTACOSTA, JT PUBLIC RELATIONS
Cover Art: SAMANTHA VINCI
Assistant to Producer: KRYSTLE HENNINGER
Backstage Assistant: MARY LAHTI
House Managers: ASTRID PERDINS, MYAN DISNIE SEBASTIEN
Theater Maintenance: IRA JASINOVER
Urban Stages
259 West 30th Street (East of Eighth Avenue)
(866) 811-4111 or www.urbanstages.org
December 2nd – December 13th, 2015
It's back! Urban Stages WINTER RHYTHMS, winner of the 2015 Ruth Kurtzman Benefit Series MAC Award, consists of 20 shows and over 100+ artists of all genres. It's an ambitious venture with a lofty goal – to bring singers, musicians, lyricists, and composers to the attention of the New York theatre community. And to continue with impressive purposes, the 12-night celebration benefits Urban Stage's acclaimed Outreach Program, which brings over 200 free "arts in education" presentations to libraries and schools throughout the five boroughs. Some of the best talent out there assembled under one roof with the amazing price of $25 per show. What a great opportunity to give yourself a gift!
Here's the WINTER RHYTHMS 2015 schedule:
December 2 @ 7 PM – Any Wednesday Sings Again
December 3 @ 7 PM –Marissa Mulder and Bill Zeffiro in Unconventional
9 PM – Tim Connell in Here's the Thing
December 4 @ 7 PM – UNTIL NOW – The Songs of Ron Abel & Chuck Steffan
9:30 PM – ZaZa Peaks and her Holiday Balls…um, Belles or A Holiday Drag Spectacular!
December 5 @ 3 PM – Two Are Better Than One; An Evening of Famous, Historical Duets!
7 PM – ROCKARRANGE: Paying Tribute to the Top 20 Groups of All Time
December 6 @ 3 PM – New and Noteworthy Today: Excerpts from Solo Musicals
7 PM – New and Noteworthy Tonight: Excerpts from Musicals in Progress
December 7 @ 7 PM – That Way In Concert
December 8 @ 7 PM – The Best of Ricky Ritzel's Broadway
9 PM – Dawn Derow in Songs for a Winter's Night
December 10 @ 7 PM – A Charles Dickens Christmas
9 PM – Minda Larsen in Johnny Mercer: Trav'lin' Light
December 11 @ 7 PM – The Lovers, The Dreamers and Jim
9 PM – Somewhere In This Song: The Music and Lyrics of Nicholas Levin
December 12 @ 3 PM – A Charles Dickens Christmas
7 PM – Happy Birthday, Ol' Blue Eyes: The Frank Sinatra Centennial Celebration
December 13 @ 2 PM – The Algonquin Kid
7 PM – From All of Us to All of You: Seasonal Songs and Disney, Too
- Laurie Lawson -
54 Below Presents
ALICE RIPLEY ALL SONDHEIM
254 West 54th Street Cellar
NY NY 10019

12 August and 23 September 2015

Ever since the original SIDESHOW on Broadway, I have been a huge Alice Ripley fan. Her powerhouse vocals and keen interpretation could cut right to the heart of any song. I was thrilled to hear she would be singing Sondheim at 54 Below.

Well, to quote the lovely ladies sitting next to me (one can't help getting to know the neighbors at 54 Below!), "I was disappointed."

Alice came out in a dress that was extremely unflattering. I'm not one to criticize someone's appearance, but a dress that emphasizes all the wrong things in a small cabaret room is just not a good idea. She squeezed herself awkwardly between where the mic had been set and the piano and stayed there for her first song. Then she moved the mic out, and I thought, oh, ok, now she will be comfortable. Nope, awkward was her default stance whether standing or sitting. She just looked so uncomfortable with the mic. I don't understand how someone who is that experienced on stage could appear so graceless.

Her voice, which I love so much, was not in great shape, either. In "Next To Normal," she had had some pitch problems on the high belt notes, and that has just gotten worse, not better. When she wasn't pushing she sounded fine. But where was her acting? It was pretty much non-existent. She was just singing the songs. That would be ok if you were singing in a rock concert, but cabaret is all about interpretation, and although she talked about how wonderful Sondheim is to perform because the lyrics have such depth, she sure didn't demonstrate that.

The exceptions were a truly fabulous "Here's to the Ladies Who Lunch," and some interesting moments in "Roses' Turn." But mostly, she could have been singing anything.

For an encore, Alice sang two songs from NEXT TO NORMAL, which while it seemed to be what a lot of her fans wanted, was strange in a show called ALL SONDHEIM. But when she sang "I Miss the Mountains," it made me wonder if perhaps she had taken something to calm her nerves before the show which made everything feel flat, because I sure missed the mountains in her performance.

- Jean Tait -
STREET SINGER - Celebrating the Life of Edith Piaf

42West Nightclub
Presented by Rioult Dance New York
61 Gramercy Park North
April 24-May 16

Musical Director DON REBIC
Featuring CHRISTINE ANDREAS

According to the press release (emphasis mine):

The performances will occur in the intimate cabaret setting of 42West in The OUT NYC hotel - complete with drinks and live music for an immersive performance event. The bar lounge will open at 7pm with live entertainment. Tickets start at $25 and require an additional $25 food and beverage minimum per person.

Christine Andreas as Piaf? Fantastic idea! Immersive cabaret setting? Sleep No More and Natasha and Pierre and the Great Comet of 1812 were the best theatrical events of the last few year. Also a fantastic idea! What could go wrong?

Unfortunately, a lot. Apparently this production is being run by the nightclub as if it is a regular club event where the time the doors open is just a suggestion; part of the fun is being held outside behind a velvet rope; and sitting people in curved areas where they are blocking each other's' view of the stage is fine.

A show starring Christine Andreas as Edith Piaf is not going to attract club kids. It is going to attract a sophisticated New York audience. Advertising food and beverage and doors opening an hour before the show begins means the audience will arrive between 7 and 8 and expect to get food and drinks. The audience will be older and not find standing and waiting behind a velvet rope exciting. They will find it annoying. When the doors finally open and none of the staff seems to know where to put people or how to serve them will also be found annoying. We were herded into the bar lounge where the "live entertainment" consisted of recorded music and a video loop advertising the Rioult Dance Company. The recorded music was inconsistently mixed so it alternated between way too loud or way too soft. None of the staff seemed to have been told what the show was advertised as because they could not answer any questions regarding the $25 minimum or how it worked between the bar lounge and the actual club room where the show was going to take place.

When they finally let folks into the club, the myriad staff trying to seat folks seamed very confused about how to read the ticket, where the seats were located or how 10 human beings were supposed to squeeze onto a banquette built for 6.

Irritating, yes, but I still wanted to see the dancers and Christine Andreas, so I was willing to sit there and crane my neck. Finally, the show started and Ms. Andreas started to sing. And she sounded as if she was singing into a can. Were they using the same sound system that the club uses for someone to speak over thumping club music? They listed a costume designer, a production designer and a lighting designer. Why not a sound designer? Every time she belted, the sound distorted like a rock guitar. It ws dreadful. I couldn't bear it.

This is a show that might have been good. The dancers were lovely, and I can't imagine a better choice than Christine Andreas to play Piaf, but the production was such a mess and the situation so uncomfortable and not what was advertised, that it was just annoying.

Let's hope someone who actually knows how to produce a theater piece gets a hold of this and re-sets it somewhere else.

- Jean Tait -
ROBYN McCORQUODALE
www.robynsong.com
In
DIARY OF A PIANO GIRL
www.DiaryofaPianoGirl.com
Singer, Pianist & Songwriter: ROBYN McCORQUODALE
Guitar: PETER CALO
Bass: RITT HENN
Drums: CHRIS MARSHAK
The Laurie Beechman Theatre
Downstairs at the West Bank Café
407 West 42nd Street (between 9th & 10th Avenues)
(800) 838-3006 or www.DiaryofaPianoGirl.com
April 8, 14, 22 & 28 at 7 PM
There is no denying the many talents of ROBYN McCORQUODALE. She sings, she plays the piano, she writes songs, and she puts on a fantastic show. In DIARY OF A PIANO GIRL she manages to do even a little more! In addition to writing the eleven songs that take you on a fantastic musical journey featuring her memories and experiences across seven continents, she displays her flair for storytelling. Her adventures are chronicled through music, lyrics, and perfectly-synchronized videos.
In a variety of styles – pop, jazz, blues and country – her honesty and heart-felt emotions shine. From the 2010 Olympics opening number ("Shining Star") and the poignant "Garden of Angels" inspired by Sandy Hook to the lively "Dance In The Sun" complete with a bit of rap and the rollicking "Connected," McCorquodale manages to inspire and uplift. It's an intimate, one-of-a-kind experience that leaves you totally impressed. Book yourself a ticket and enjoy the trip!
- Laurie Lawson -
THE BOY WHO LOVED BASSEY
Written by ALAN WINNER and BEN CAMERON
Starring ALAN WINNER
Musical Direction by ANDY RONINSON
Directed by BEN CAMERON
Laurie Beechman Theatre – Downstairs West Bank Cafe
407 West 42nd Street (between Ninth & Tenth Avenues)
(212) 695-6909
Thursday, May 15th, at 7 PM

Alan Winner is THE BOY WHO LOVED BASSEY. In this musical journey of ups and downs, he parallels his career in the theatre to that of his diva and inspiration, Dame Shirley Bassey. Having sold over 135 million records worldwide, there is a plethora of material from which he can draw. He takes you from Beatles to Bond themes and then back again to "Goldfinger," her greatest selling hit. And in between songs snippets of his life and her life are shared. Winner brings enthusiasm, passion and respect in this tribute, along with a bit of "backbone" in his voice. And sharing in this celebration is Musical Director Andy Roninson, who is almost as much fun as Winner to watch. The Dame would be pleased.
- Laurie Lawson -
Stageworks Media and Jacob Langfelder
Present
Euan Morton - LIVE FROM GRAMERCY PARK
Backed by Grandpa Musselman and His Syncopators

Starring: Euan Morton, vocals; Matt Musselman, trombone; Bryan Reeder, piano; Will Clark, drums; Russell Moore, trumpet; Vince Nero, saxophone, Dan Peck, tuba.
Press Representative: Coyle Entertainment
The Players Club
16 Gramercy Park South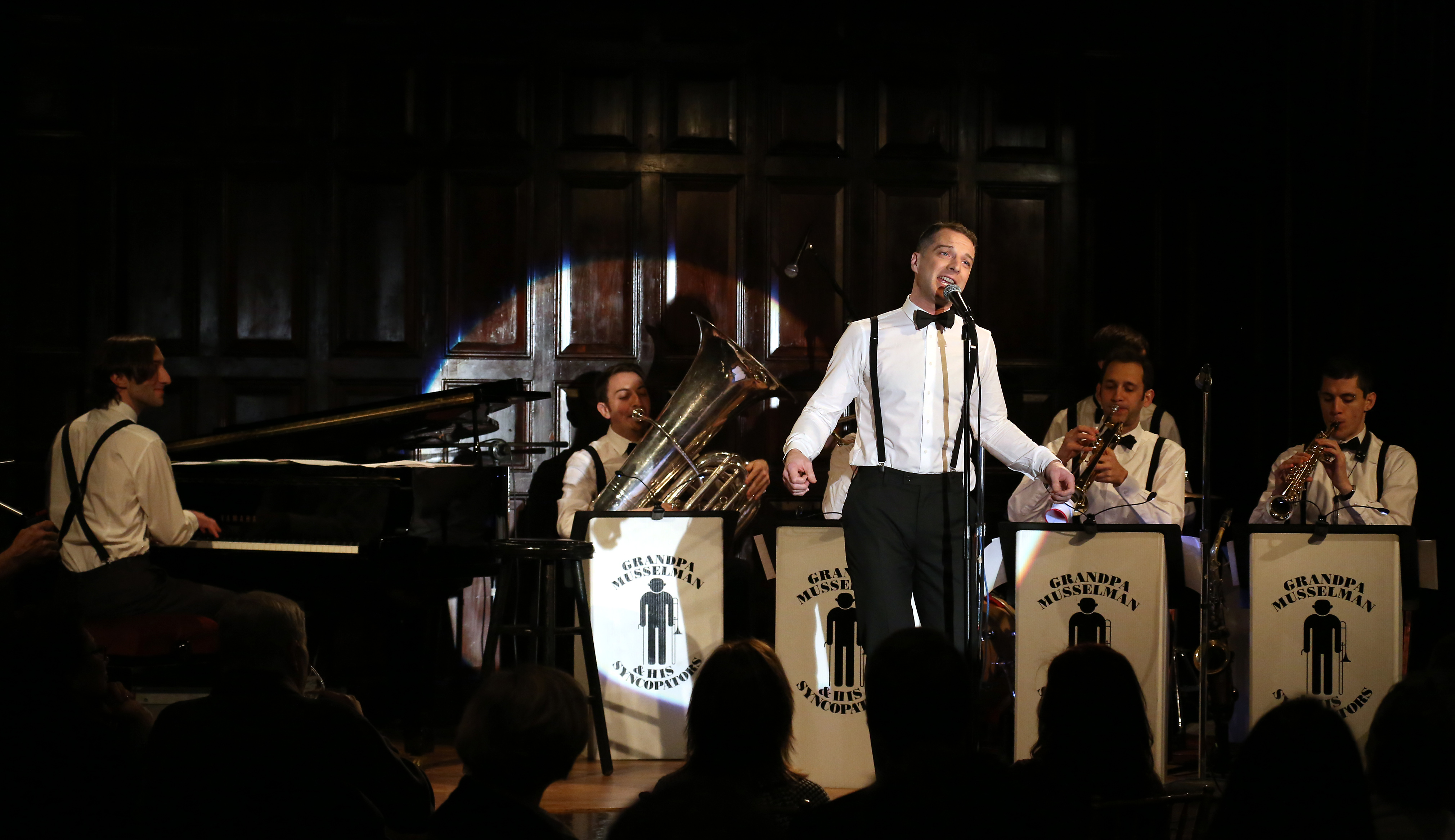 Picture by Walter McBride
The year was 1933 – the end of Prohibition. Scottish-born, Euan Morton is accompanied by a 6-piece brass band called Grandpa Musselman and His Syncopators. Mr. Morton, the Tony-nominated tenor, is crooning and wildly entertaining the audience at the Player's Club on Gramercy Park. Euan and the band amuse us with an evening of jazz, swing and ragtime tunes, such as Stardust Melody, It Had to Be You, Smoke Gets in Your Eyes, As Time Goes By, Makin' Whoopee, and Fascinatin' Rhythm.
Doubling as a comedy act between songs, Euan reminisces about coming to America, how the band formed, and their road trip across the country during the Depression. Judging by the band's bursts of laughter, Morton's improvisations were new to them as well.
As for the band leader, Grandpa Musselman – or any other band member – can't be much older than 30. Yet, they are a polished group. And, Euan's voice is compelling and sometimes heavenly.
In the finale, they return to the present with a lovely rendition of a 1977 Scottish tune, entitled Caledonia. The audience, some of whom were dressed in the attire of the period, was animated.
- Gloria Talamas -
URBAN STAGES
Frances Hill, Founding Artistic Director
In association with Peter Napolitano presents

FIFTH ANNUAL AWARD WINNING SERIES
WINTER RHYTHMS 2013

A Twelve Night Musical Celebration including Musical Theatre, Cabaret, Jazz and more to benefit Urban Stages Outreach Program

Producer: PETER NAPOLITANO
Technical Coordinator/Sound Designer: SEAN HAGERTY
Lighting Designer: MEGHAN SANTELLI
Press Representative: JOE TRENTACOSTA, SPRINGER ASSOCIATES PR
Cover Art: ADAM SHAPIRO
House Manager: ASTRID PERKINS
Assistant to the Producer: MINDY FINTZ
Volunteers: ERIN CRONICAN, IRA JASINOVER, MARY LAHTI & TOM TOCE

Urban Stages
259 West 30th Street (between Seventh & Eighth Avenues)
(212) 868-444 or www.SmartTix.com
December 3-15, 2013; all shows at 7 PM

If you are looking for the best of the best performing the best of the best, WINTER RHYTHMS 2013 has a program for you. Bringing together beloved musical artists to perform, this delightful series helps to fund Urban Stages' On Tour Outreach Program while a good time is had by all. From a kick-off of A Centennial Celebration of Mary Martin (December 3) to a grand finale of From All of Us to All of You: Seasonal Songs and Disney, Too! December 15), you can choose from a wide variety:

12/04 Noteworthy I – Excerpts from New Musicals
12/05 A Salute to Singers and Songwriters of the 1970s
12/06 Sarah Rice and Sean Hagerty
12/07 Sinatra at the Movies
12/08 Julie Reyburn and Marquee Five
12/10 Noteworthy II – Excerpts from a New Musical
12/11 An Evening with The Barry Levitt Quartet with Special Guests Hilary Kole, Gregory Generet, and Kat Gang
12/12 An Evening with Don Rebic and Friends
12/13 Janice Hall and Karen Oberlin
12/14 Gretchen Reinhagen and Adam Shapiro

Some of the artists from Broadway, film, television, cabaret, classical music and jazz include Stephen Cole, Andy Monroe, Stephen Hanks, Lauren Fox, Natalie Douglas, Barbara Porteus, Lorinda Lisitza, Ted Stafford, Laurie Krauz, Meg Flather, Sarah Rice , Sean Hagerty, Bill Zeffiro, Bill Boggs, Carole J. Bufford, Marissa Mulder, Julie Reyburn, Marquee Five, Peter Napolitano, Terry Burrell, Rob Langeder, The Barry Levitt Quartet, Hilary Kole, Gregory Generet, Kat Gang, Don Rebic , Leslie Uggams, Karen Akers, Lee Roy Reams, Eric Michael Gillett, Christine Reisner-Rebic, T. Oliver Reid, Marti Stevens, Suzanne Carrico, Nina Hennessey, Janice Hall, Karen Oberlin, Gretchen Reinhagen, Adam Shapiro, Matthew Martin Ward, Lynn Cohen, Terese Genecco, Shaynee Rainbolt, and Karen Wyman.

WINTER RHYTHMS 2013 is a night of talent and traditions. What a way to celebrate the holidays and the wonderful world of music!

- Laurie Lawson -

PEOPLE YOU MAY KNOW 3.0

Music Direction by Andrew Byrne
Starring: Julia Burrows, Michael Deleget, Leslie Henstock

Musicians: Andrew Byrne on Piano, Ray Cetta on Bass, Micah Burgess on Guitar, Tim Lykins on Drums

Press Representative: Heller Highwater, LLC

Triad Theatre
158 West 72nd Street
www.peopleyoumayknowcabaret.com
www.facebook.com/pymkcabaret

In the fashion of Facebook and other social media sites, People You May Know Version 3.0 features an evening of songs by people the performers may know or have come to know. There are 18 songs sung by Julia Burrows, Michael Deleget and Leslie Henstock who perform solo, in duets and as a trio.

The trio opens the show with music from Les Miserables' One Day More in their own lyrics.
The songs that follow are grouped by composer Jeff Blumenkrantz, the writing team Barry Anderson & Mark Petty and Michael Kooman and Christopher Dimond along with works by composers they know, who have influenced their work, like Stephen Sondheim, Billy Joel, Alanis Morrissette, and Rodgers and Hammerstein.

This cabaret series is a departure from tradition with a meshing and mashing up of the medley of songs creating a new songbook style. There are a number of good songs with clever and sweet lyrics, and some vampy, under the musical direction of Andrew Byrne and his acoustic rock band. Michael's broad-range tenor, Leslie's operatic soprano and Julia's semi-country sound deliver some good tunes.

- Gloria Talamas -
Scott Siegel Presents

THE BEST OF JIM CARUSO'S CAST PARTY

Hosted by JIM CARUSO
Musical Direction by BILLY STRITCH
Bass: TOM HUBBARD
Drums: DANIEL GLASS
Directed by RICK HINKSON
Stage Managed by JENNIFER MARIE RUSSO

Town Hall
123 West 43rd Street, NYC
Thursday, February 23, 2012

What if there was a really cool party that took place every Monday night at Birdland (www.birdlandjazz.com) where cabaret stars from all over dropped by to grace the stage with their particular brand of talent at the open mike? Now just imagine if you took the best of those acts and put them all together under one roof for one evening. That's exactly what Scott Siegel did with THE BEST OF JIM CARUSO'S CAST PARTY, and the result was an all-star night of entertainment hosted by Jim Caruso, the Party Master Supreme of the aforementioned Monday night affair. Here's a list of the talent; you be the judge.

ERICH BERGEN, STEPHANIE J. BLOCK,
JOHN BUCCHINO, DAVID IPPOLITO
TERRI KLAUSNER, LISA LAMPANELLI
LINDA LAVIN, PAUL LOESEL, RUDI MACAGGI
MARILYN MAYE, LIZ MIKEL, JANE MONHEIT
MARCUS MONROE, JULIA MURNEY, HOLLY NEAR
ANDREW J. NEMR & CATS PAYING DUES
LAURA OSNES, JANIS SIEGEL, PAULO SZOT
AARON WEINSTEIN, FRANK WILDHORN

Impressive, huh? And a portion of the benefits went to The Actors Fund (www.actorsfund.org) so not only were you having a fantastic time, but also supporting an institution that serves the acting community. What else could you ask for? Perhaps to have been in attendance if you weren't. But despair not. Mr. Siegel has other extravaganzas planned under what he calls The Siegel Season (www.siegelpresents.com), and Mr. Caruso can be found at his cast parties at both Birdland and on the road (www.castpartynyc.com). Check it out and I'll catch you at the next musical festivity.

- Laurie Lawson -
Bruce Johnson, Mike Todaro, and Dan Nycklemoe Present

POWER BALLADZ
www.powerballadz.com

Created by DAN NYCKLEMOE and MIKE TODARO
With PETER ROTHSTEIN
Written by DAN NYCKLEMOE and MIKE TODARO

With

DIETER BIERBRAUER, SCOTT RICHARD FOSTER, and MARY MOSSBERG

Power Balladz Band
KAREN DRYER – Keyboard/Conductor
JASON BOZZI – Guitar
SEAN DRISCOLL – Guitar
MARK VANDERPOEL – Bass
Brad Carbone – Drums

Directed by MIKE TODARO
Music Director: KAREN DRYER
Production Stage Manager: JERAMIAH PEAY
Music Supervision: JASON LOFFREDO
Set Design: HILARY NOXON
Lighting Design: BRADLEY CLEMENTS
Sound Design: ALEX RITTER
Costume Design: ABBI STERN
Production Design: DAN NYCKLEMOE
Associate Producer: MICHAEL SKIPPER
General Management: DAVENPORT THEATRICAL ENTERPRISES
Press Representative: SAM RUDY MEDIA RELATIONS
Advertising and Marketing: DAVENPORT MEDIA ENTERPRISES
Casting: ADAM CALDWELL, CSA

Midtown Theater
163 West 46th Street (between Broadway and Sixth Avenue)
(212) 352-0255 or www.powerballadz.com
Opening Night: August 19, 2010


POWER BALLADZ is fun. The 90-minute rock cabaret celebrates the music of the 70's, 80's, and 90's offered by bands such as Queen, Bon Jovi, Guns 'N' Roses, Journey, Styx and more. Not particularly my cup of musical tea – I only knew snippets of the songs, and yet I still had a blast! This is mainly due to the high energy of Dieter Bierbrauer, Scott Richard Foster, and Mary Mossberg. Scott (I'm using first names because I feel like I know these guys) is so in sync with the music that you are sure he must be plugged in along with the speakers, and Dieter's dimple lets you know that you are in for some devilish fun. Mary delivers delightful surprises throughout the show. And did I mention that all three sing their faces off?

There are clever props and creative costumes galore, along with some A+ acting. The night is built for entertainment, and it doesn't disappoint. Thirty minutes prior to the show rock trivia games and contests amuse the audience, and afterwards they are invited to participate in a live-band rock anthem karaoke show. In between the stage is alive with talent and a show like no other. POWER BALLADZ rocks!

- Laurie Lawson -
LUCILLE CARR-KAFFASHAN: Finding Home

Musical Director: DAVID BRUNETTI
Director: LINA KOUTRAKOS

Don't Tell Mama
343 West 46th Street (between Eighth & Ninth Avenues)
(212) 757-0788 after 4 PM or www.donttellmamanyc.com
10/10 @ 7:30 PM; 10/30 @ 7:30 PM; 11/08 @ 5:00 PM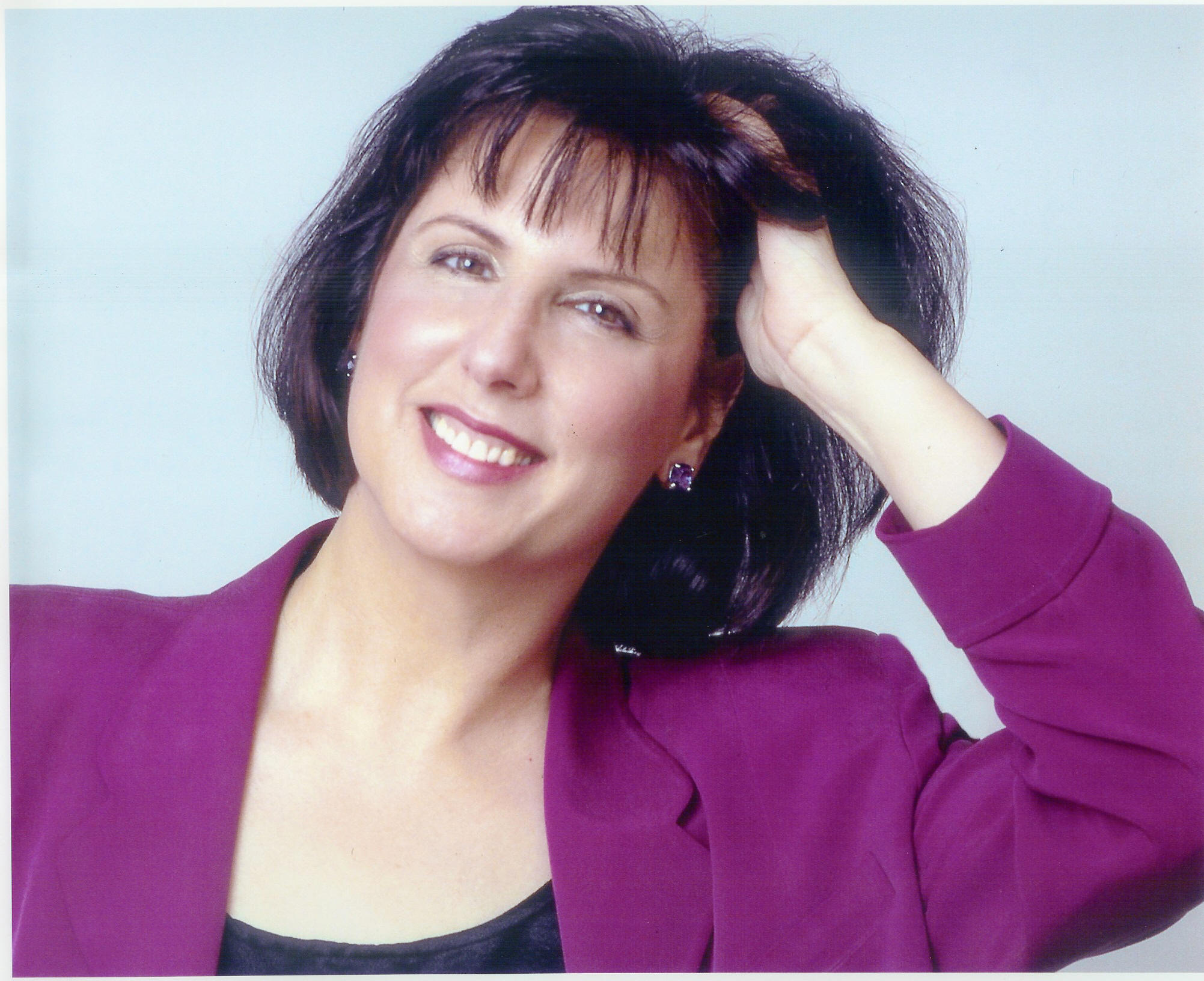 LUCILLE CARR-KAFFASHAN makes it all seem so easy in her show Finding Home. The locale is perfect since Don't Tell Mama was the site of her debut cabaret show in 1999. With a soothing emotionally-loaded voice, she defines "home" in a variety of ways with songs like "A House Is Not A Home," "Come In From The Rain," the nostalgically delightful "Somewhere That's Green," and "Carey." Deftly handling comedy in "I'm Gonna Hire A Wino To Decorate Our Home" and heart-wrenching pathos in "Sweet Dreams" and "Child In Me Again," she weaves it all together with breezy patter. The music flows, the story unfolds, and Carr-Kaffashan makes you feel right at home with her many talents.

- Laurie Lawson -
TOMMY FEMIA
Celebrates his 20th Season At Don't Tell Mama
With performances of
"JUDY GARLAND LIVE!"

Musical Director: CHRISTOPHER DENNY

Don't Tell Mama
343 West 46th Street (between Eighth & Ninth Avenues)
(212) 757-0788 (after 4 PM) or www.donttellmamanyc.com

September 21 @ 6:30 PM
Opening Night: September 26, 2009
Saturdays @ 8:30 PM
October 17 & 24, November 7 & 21, December 5 & 19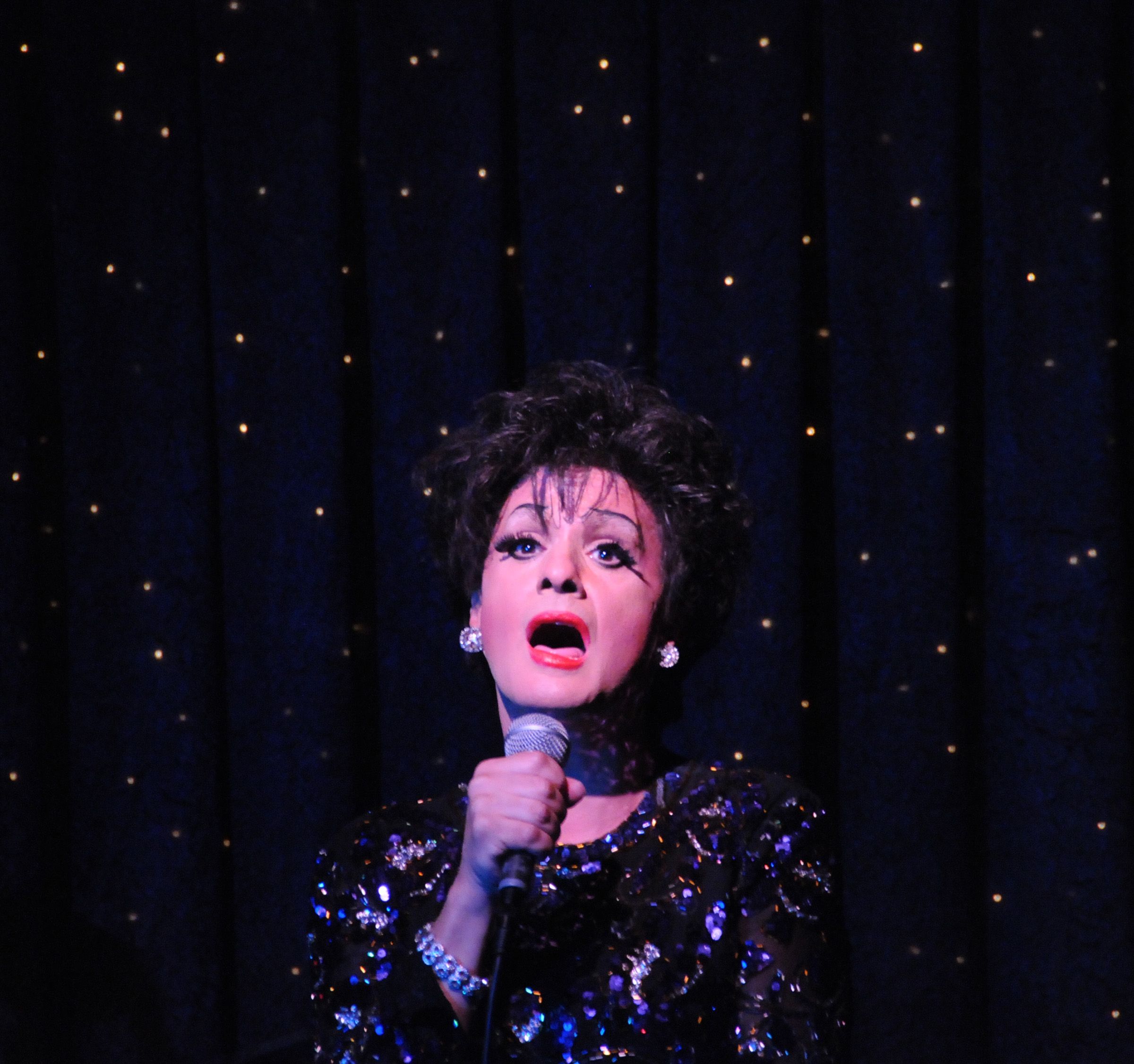 Photo by Jim Baldassare

There is a reason why Tommy Femia has received the coveted Manhattan Association of Cabarets & Clubs (MAC) Award seven times. Zero time is needed to adjust to the idea of him impersonating Judy Garland. He enters amidst a blaze of red sequins, and Ms. Garland takes the stage in "Judy Garland Live!" And from then on, Judy sings standards like "The Man That Got Away," "The Trolley Song," and of course "Over The Rainbow," while keeping up a constant patter with the audience in flawless impersonation. This is his 20th year of performing at Don't Tell Mama, and he's got it down pat. Judy's special guest for the September 21st show was Eric Millegan of "Bones" fame (Karen Mason will be the guest for September 26th with others to be announced), and together they performed a show-stopping duet. Unabashed, non-stop fun is the order of the evening with Mr. Femia and his alter-ego Judy Garland. Check it out for yourself. Seven awards and 20 years of repeat performances can't be wrong.

- Laurie Lawson -
ROCK FOR AMERICA
Starring
ROCK ALBERS
www.ROCKALBERS.com

Written by STEPHEN ROSENFIELD and ROCK ALBERS
Directed by STEPHEN ROSEFIELD
Additional Material Contributed by SCOTT LOGSDON, ALAN FRIEDMAN

Gotham Comedy Club
208 West 23rd Street (between Seventh & Eighth Avenues)
(212) 367-9000
Saturdays at 5:30 PM - October 4th, 11th & 18th

Wild, wacky and wearing rabbit ears – ROCK ALBERS is still crazy after all these years. His newest show at the Gotham Comedy Club is aptly titled Rock for America; and never one to let a comedic opportunity slip by, two-time MAC Award-winning Stand-up Comic Albers lampoons the political candidates and our current leader with razor-sharp satire and wicked wit. Using song and barbed tongue, he easily solves the immigration problem and the energy crisis while pretty much assuring that he will never receive the keys to his home state of Oklahoma. There's even a bunny dance in this high-energy performance. And the audience loves every minute of it.

As unemployment rises, the stock market tanks, and Middle America is being squeezed from all sides, give yourself a treat. Go see Rock Albers in Rock for America. Anyone who can make you laugh non-stop during these uncertain times deserves your support.

- Laurie Lawson -
DOROTHY BISHOP – VIVA la DIVA!
www.dotbishop.com

Directed by JAMES JORDEN
Costumes by JEF CASTAING
Music by DEAN BALIN STUDIOS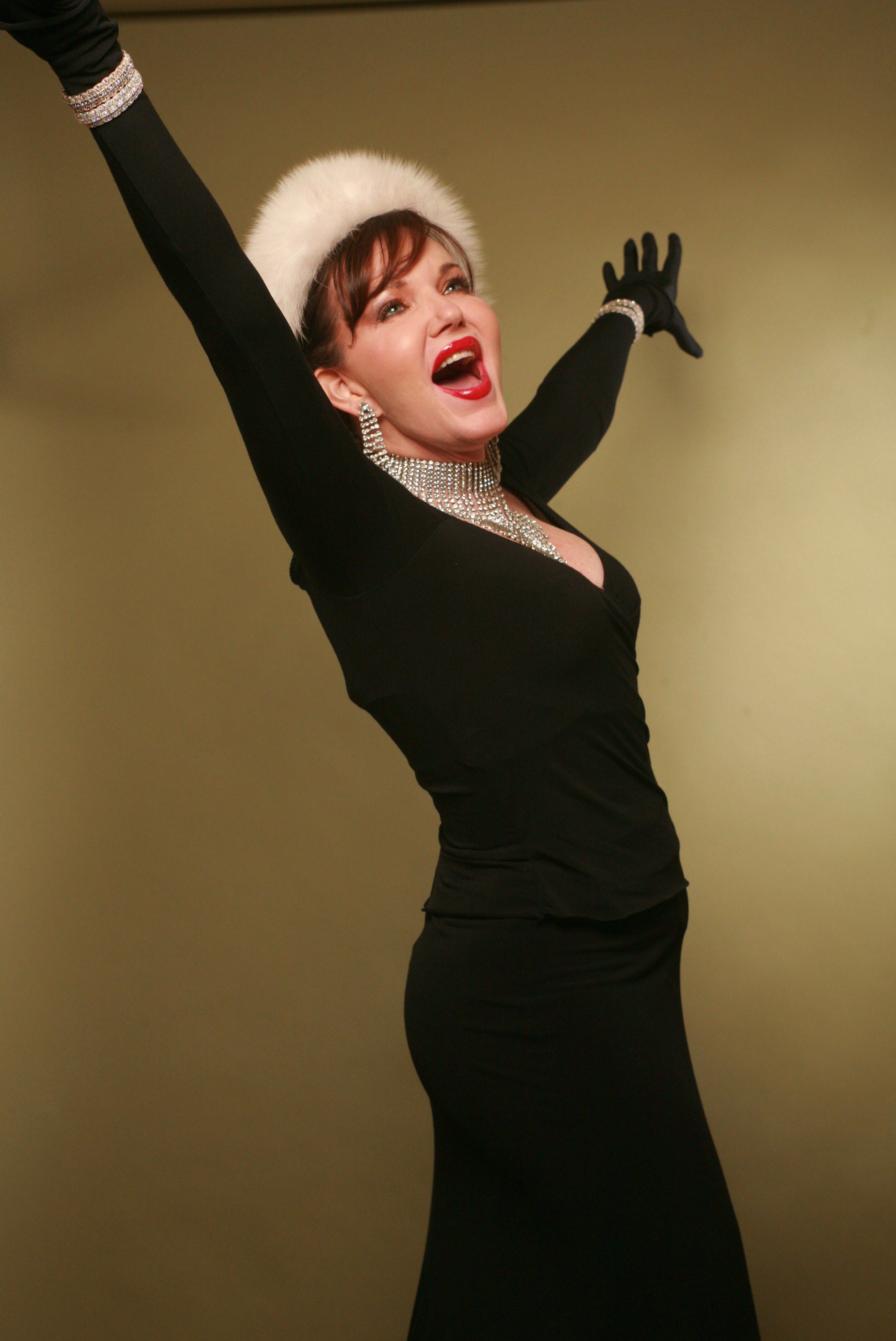 The Zipper Factory Theater
336 West 37th Street (between Eighth & Ninth Avenues)
(866) 811-4111 or www.thezipperfactory.com
Sunday, June 29, 2008 @ 3:00 PM


Complete with full overture, feathers, sequins, and male backup dancers beyond campy, DOROTHY BISHOP enters like the diva she is in her show Viva la Diva! Taking a break from her own international show tours on the Queen Elizabeth II and Queen Mary, this "poperatic" soprano performs show tunes, opera, pop and disco – sometimes co-mingling styles within the same song. Her amazing vocal range allows her to take on a plethora of characters from James Bond, Don Quixote, and Norma Desmond. To experience this rare gift, you can purchase her latest CD, "Diva of the High C's," on her website.

A true entertainer with a touch of drama from start to finish, Dorothy Bishop shares her many talents, her tongue-in-cheek humor, and her glamorous Parisian couture costumes with an enthralled audience. You'll have so much fun watching this dynamo in action that you leave humming opera and seriously considering booking a cruise. When's the last time that happened? Viva la Diva!

- Laurie Lawson -
INTRODUCING KEVIN DOZIER
www.kevindozier.com

With Musical Director CHRISTOPHER MARLOW
Direction by SCOTT BARNES

Don't Tell Mama
www.donttellmamanyc.com
343 West 46th Street (between Eighth & Ninth Avenues)
(212) 757-0799
Mondays, 06/02, 09, 23 & 30; Tuesday, 06/17
All shows at 7 PM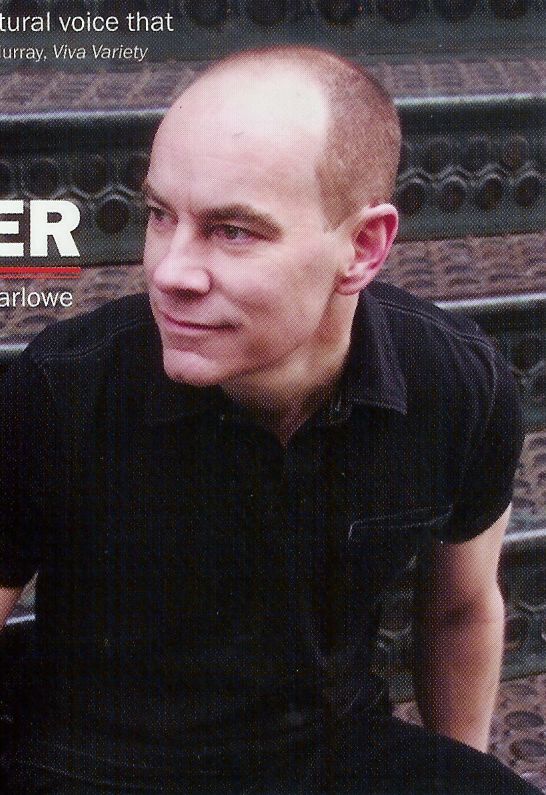 It's easy to see why KEVIN DOZIER won the 2003 San Francisco Cabaret Competition for "Male Performer of the Year." He's got the goods – a deep resonant voice, a beguiling manner that creates an easy rapport with the audience, and an ability to sing any style of song. With songs from the Great American Songbook and the Great White Way, he starts with a whisper and ends with a full-out belt. Christopher Marlow, undeniably one of the most talented musical directors around, has come up with some ingenious arrangements. In one song alone ("I Wanna Be Around") he runs the gamut from gut-wrenching anguish to unbridled revenge and on to joyous triumph. And maybe Dozier's greatest talent is bringing emotion to the words and lyrics. Whether it's a silly song like "Potato" or a poignant "Before We Say Goodbye," he captivates. When Kevin Dozier sings, you listen…and you're glad you did.

- Laurie Lawson -
SARAH MUCHO in
Subterranean Circus

Directed by KRISTINE ZBORNIK
Musical Direction by BOBBY PEACO

Featuring
ANNETTE KUDRAK on accordion
ANDY BLANCO on percussion
ALAN YOUNG on bass

Lights and Sound by BOBBY KNEELAND
Costumes by JEFF JOHNSON-DOHERTY

Don't Tell Mama
www.donttellmamanyc.com
343 West 46th Street (between Eighth & Ninth Avenues)
(212) 757-0788
Feb. 12 @ 7 PM; Feb. 13 & Feb 14 @ 9 PM

Don't Tell Mama wisely chose SARAH MUCHO'S Subterranean Circus to launch its new cozy and inviting cabaret room. From her unique emergence on stage through her encore retreat to the lighting room, the show is full of delightful surprises. Maintaining a slightly darkened circus atmosphere with a box of props that include the likes of finger puppets and rawhide bones, Mucho performs an eclectic group of songs, including Simon and Garfunkel's "A Most Peculiar Man," Johnny Cash's "Man In Black," and Neil Young's "Old Man." Assuming the personalities of characters such as Ape Man and Brother Johnny, she camps it up in high style. And just when you think this is a marvelous comedy show, she displays the clear, sweet range of her voice in a poignant, straight-from-the-heart ballad. Mucho's talent is obviously as diverse as her show.

One of the highlights of the evening is a dramatic reading/singing of The Kinks' "Lola" by Musical Director Bobby Peaco. He and Annette Kudrak, Andy Blanco, and Alan Young provide the musical accompaniment on Subterranean Circus, and a good time is had by all. You can keep track of the edgy and innovative Sarah Mucho at www.myspace.com/sarahmucho.

- Laurie Lawson -
LENNIE WATTS
www.lenniewatts.com
"Manilow '73-'83"

Featuring
TANYA HOLT, KAREN MACK and ALISA SCHIFF
With
JERRY SMITH on Drums and MATT WIGTON on Bass
Musical Direction by STEVEN RAY WATKINS

METROPOLITAN ROOM
www.metropolitanroom.com
34 West 22nd Street (between Fifth and Sixth Avenues)
212-206-0440
Sundays 7/15, 7/22, and 7/29 @ 7 PM

You just can't help wondering what MAC, Bistro and Nightlife Award Winning Vocalist LENNIE WATTS does in his spare time. Once you've seen this consummate performer on stage, imagining him anywhere else is almost impossible. Part singer, part story teller, and always entertaining, his presence immediately lights up the room. You know you're in for a special ride and you can count on being mesmerized from beginning to end with no regrets, except that maybe his show ends too quickly.

Lennie brings it home again in his latest show, "Manilow '73-'83," at the beautiful Metropolitan Room. With a plethora of diversified material from the prolific songwriter, Watts seamlessly glides from ballad to rabble-rousing medleys interjecting a running history of Manilow's career and the oh-so-popular anecdotes from his childhood, both done in his own delicious brand of humor. And he gets considerable assistance from his backup singers – Tanya Holt, Karen Mack and Alisa Schiff – as well as the abundantly-talented Musical Director Steven Ray Watkins on piano, Jerry Smith on drums and Matt Wigton on bass. You expect nothing less than a night of sublime entertainment, clever direction, hilarious commentary and music straight from the heart when you attend a Lennie Watts show. He comes through every time.

- Laurie Lawson -
JOSE LUIS
"Unforgettable"
www.joseluisharp.com

HELEN'S
169 Eighth Avenue (between 18th & 19th Streets)
212-206-0609

Sundays, March 18th @ 6 PM and May 6th @ 4 PM



It is easy to float away on the music of JOSE LUIS. This recipient of the 2007 Back Stage Bistro Award as Unique Outstanding Artist has been playing the harp for 25 years, and the sounds that emanate from his majestic instrument are truly ethereal. With chords so intricate that he often appears to be playing backup for himself, he beautifully executes pop favorites like "Mandy" and Andrew Lloyd Webber's "Memory," as easily as he performs the classics "Unforgettable" and "What A Wonderful World." Throw in a Spanish "Cuando te Beso," an Irish "Danny Boy," and the wildly dramatic and fast-paced "Zyante," and you have a show that is bound to please you on many levels. And just to make sure that your experience is other worldly, Luis invites award-winning singer Marcus Simeone to sing with him. In a match made in heaven, the soothing tones of Simeone accompanied by the masterful playing of Jose Luis in the most awesome rendition of "Autumn Leaves" I've ever heard make this Sunday afternoon absolutely "Unforgettable."


- Laurie Lawson -
Century Artists Management Agency presents

THE HEAT IS ON!
RITA HAYWORTH: A Life in Concert
Starring
QUINN LEMLEY
www.QuinnLemley.com

Written and Directed by CARTER INSKEEP
Musical Direction & New Arrangements by TEDD FIRTH
Original Arrangements by BOB McDOWELL
Gowns by SUSANNAH NORRIS-LINDSAY
Choreography by MICHAEL LOUIS
Lighting and Sound by VAL GAMARNIK

B.B. KING BLUES CLUB & GRILL
www.bbkingblues.com
237 West 42nd Street (between Broadway & Eighth Avenue)
212-997-4144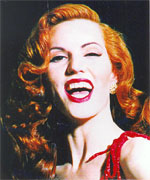 QUINN LEMLEY sizzles as Rita Hayworth in her show THE HEAT IS ON! RITA HAYWORTH: A Life in Concert. She's so hot that you start thinking the word "siren" must have been created just for her. Using standards like "Put The Blame On Mame," "The Lady Is A Tramp," "Bewitched Bothered And Bewildered," "That Old Black Magic," and many others, she conveys the topsy-turvy life of the red-headed actress who became known and loved as "Gilda." This includes her torrid affairs and marriages to Orson Welles, Prince Aly Kahn, Howard Hughes, and Frank Sinatra to name a few. It takes about two seconds to convince yourself that Lemley is Hayworth, and she never breaks character throughout the show. Her strong sultry voice is backed by an 11-piece Big Band and enhanced by arrangements by Tedd Firth. Throw in fantastically authentic gowns by Susannah Norris-Lindsay, and it's easy to imagine that you've been transported to a 1940's nightclub. Singing, dancing and delightful anecdotes of behind-the-scenes Hollywood make this two-hour show fly by. At the end, you'll want to drop Quinn Lemley a thank you note for starring in THE HEAT IS ON!
Alas, BB King's Bar and Grill has closed but if you are interested in learning how to play like the master guitarist, check out Beginner Guitar HQ's website https://beginnerguitarhq.com/famous-guitarists/
And to find out who the best guitarist(s) is, check out this website: https://zinginstruments.com/best-guitarist/
- Laurie Lawson -
LYNNE HALLIDAY: Heaven On Earth
www.LynneHalliday.com

Musical Director: DAVID BRUNETTI
Direction: THOMMIE WALSH

Danny's Skylight Room
www.dannysgrandseapalace.com
346 West 46th Street (between Eighth & Ninth Avenues)
(212) 265-8130
May 17, 24, 25 & 31 @ 7 PM; May 18 @ 9:15 PM


LYNNE HALLIDAY has a sweet vibrato voice that she uses to full advantage in her show "Heaven On Earth" at Danny's Skylight Room. It's a voice that can belt and deftly handle comedy as well as ballads, from "Sit Down, You're Rockin' The Boat" to "Stranger In Paradise." At times there is almost a Betty Boop quality that makes her even more endearing. In an evening full of light romantic songs, angels and devils, and impish vamping, Lynne Halliday brings it home and keeps the audience entertained from beginning to end. Her new CD "The Mood I'm In" is now available on www.CDbaby.com or at her website above.

- Laurie Lawson -
Don't Tell Mama Presents

"A VERY BETTE CHRISTMAS"
a new play with music
Written by Me & Jezebel playwright ELIZABETH FULLER

Starring Award-Winning Impersonator TOMMY FEMIA
and DANIEL JOHN KELLY
Off-Stage Director: PETER MORRIS

Directed by MARK S. GRAHAM

Costumes and Hair Design: JON JORDAN
Makeup Design: MARK MANALANSAN

DON'T TELL MAMA
343 West 46th Street (between Eighth & Ninth Avenues)
(212) 757-0788
Thursdays, 11/17, 12/01, 12/08, 12/22, 12/29 & 01/05 @ 8:30 PM
Fridays & Saturdays, 11/18-19, 11/25-26, 12/03, 12/09-10, 12/16-17, 12/23*, 12/30*, 01/06*-07 @ 11 PM
Sundays, 11/20, 11/27, 12/04, 12/11, 12/18, 01/08 @ 6 PM
*additional show @ 8:30 PM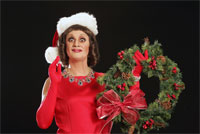 Fasten your seatbelts because "A VERY BETTE CHRISTMAS," a new play with music, is one raucous show! You can add Bette Davis to Award-winning impersonator Tommy Femia's long list of on-target personas. He has America's legendary diva down pat as she prepares to host a Christmas special in 1962. She flounces, snarls, curses, sings (badly), and blithely tortures her director (Peter Morris) and her favorite nemesis Joan Crawford while bestowing Christmas spirit upon the appreciative audience at Don't Tell Mama. At her side is Daniel John Kelly as the beleaguered and star-struck Elf.

The show begins with Elf whipping the audience into a frenzy with a Bette Davis trivia contest, complete with gifts, followed by a Question and Answer Session with Bette (Femia) herself. A Brenda Lee sing-along and a nativity scene with Liberace as Joseph, both characters sublimely portrayed by Kelly, are just two of the many highlights of this hilarious show. There are more to come, and of course Bette is center stage at all of them. "A VERY BETTE CHRISTMAS" is a saucy seasonal festivity - give yourself a gift and go see this one.

- Laurie Lawson -
LENNIE WATTS: "And further more..."
www.lenniewatts.com

Musical Direction: STEVEN RAY WATKINS
Bass: MICHAEL BLANCO
Drums, Percussion and Vocals: JERRY SMITH

The Encore
266 West 47th Street (between Broadway and Eighth Avenue)
(212) 221-3960
November 28 @ 7 PM; December 4 & 11 @ 9:30 PM


Figure out this equation: __________________+ a stage + a mic + Steven Ray Watkins at the piano = Magic. Fill in the blank with the indomitable, irreplaceable, one-of-a-kind LENNIE WATTS and go to the head of the class. Mr. Watts has done it again with his latest show, "And further more...," where he not only provides non-stop entertainment but has also added levels of complexity and depth. Yes, you are definitely going to laugh a lot ("Shadenfreude" and Tim DiPasqua's "Monster Under These Conditions" are nothing short of hilarious), but you are also going to have your heart ripped out with songs like "Not What You See," a tribute to his parents, and a lovely blending of "Out Of My Dreams/Where Or When." With unique arrangements by Watkins and Lennie's infusion of his sophisticated humor, every song is a winner. There are no back-up singers or big-production numbers - just Watts and his songs, along with superb accompaniment by Watkins, Michael Blanco on bass, and Jerry Smith on drums, percussion and vocals. This proves to be more than enough. Just in time for the holidays, Lennie Watts is sharing the special gift of himself. Take advantage of the opportunity!

- Laurie Lawson -
BETH HOLLAND: "Young At Heart"

Danny's Skylight Cabaret Room
www.dannysgrandseapalace.com
346 West 46th Street (between Eighth & Ninth Avenues)
(212) 265-8133
Sunday, November 27 @ 4 PM


Seasoned performer BETH HOLLAND is the best advertisement the Sunshine State could have. Breezing in from Florida for her show, "Young At Heart," Holland lights up the stage at Danny's with an effusive personality that immediately captures the hearts of everyone in the jam-packed room. She gains your respect as each song becomes a special rendering full of emotion, humor, and inspiration. From the poignant "A Match Made In Heaven" by Chuck Prentiss to a hilarious spoof on cosmetic surgery (sung to the tune of "These Are A Few Of My Favorite Things"), this lady bedazzles with her ease and competence in entertainment. Add a few delicious anecdotes from her diversified careers in both New York and Florida, and you have an evening to remember. If you didn't walk into Danny's "Young At Heart," you'll leave that way. Holland still delivers!

- Laurie Lawson -
GEORGA AND NANCY OSBORNE
in
"Birds of a Feather"
at
The Encore
266 West 47th Street (between Broadway & Eighth Avenue)
(212) 221-3960 (after 4 PM)
10/06 & 10/07 @ 7 PM; 10/08 @ 5 PM

Director: Lennie Watts
Musical Director: Steven Ray Watkins

The irrepressible GEORGA OSBORNE is back on a cabaret stage (exactly where she belongs), and this time she has her slightly-older sister, NANCY OSBORNE, in tow. Both ladies have impressive musical backgrounds and two totally different styles. Where Nancy uses her smooth, polished voice for jazz and big band, Georga competently sweeps up the audience in the palm of her hand, maintaining a firm grip through her congenial personality, competent vocals, and off-the-wall comedy. Her slant on "You Can't Do That" in nun garb is hilarious. In "Birds of a Feather" the sisters take a delightful sentimental romp through their Maysville Kentucky childhood (when's the last time you heard a rendition of "Pink Shoe Laces?"), poking a little fun lovingly at their southern roots ("I Am My Own Grandpa") and their mother who served as musical director, pianist, choreographer and costume designer for the Osborne family. And yes, the beloved Mrs. Miller makes an appearance, this time tackling Latin music in "La Nueva Collection de Musica Latina." The always-on-target direction of Lennie Watts and the musical talents of Steven Ray Watkins enhance a duo to be reckoned with - Georga and Nancy Osborne.

- Laurie Lawson -
Tim Peierls and Shrubbery Productions present

BUSH IS BAD
The Musical Cure for the Blue-State Blues
www.bushisbadthemusical.com

Starring
KATE BALDWIN
NEAL MAYER
MICHAEL McCOY
with JOSHUA ROSENBLUM at the piano

Concept, Music and Lyrics by JOSHUA ROSENBLUM
Directed and Choreographed by GARY SLAVIN
Assistant Director/Assistant Choreographer: JANET BUSHOR
Lighting and Sound by TONYA PIERRE
Costumes by ANNE AUBERJONOIS

The Triad Theatre
158 West 72nd Street (between Broadway and Columbus Avenue)
(212) 362-2511
Thursdays at 9 PM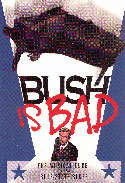 Although the fodder is plentiful (with more coming on a daily basis), what else can be said about our fearless leader that hasn't already been held up to the light and ignored? Well, it seems that Joshua Rosenblum not only has a few more words but also some very unique and clever ways to deliver them. And they are gallantly on display Thursday nights at The Triad Theatre in BUSH IS BAD: The Musical Cure for the Blue-State Blues. In addition to the obviously funny "How Can 59 Million People Be So Dumb?," "New Hope For The Fabulously Wealthy," "The Gay Agenda," and "Crazy Ann Coulter," how about song styles from musical composers of the past? Laura Bush singing Kurt Weill's "Sure, You Betcha, Georgie" and Noel Coward's "The Inauguration Was Marvelous" are hilarious. Interspersed between stingingly satiric songs are visits from the Good Conservative Values folks (in three-part harmony) and a sing-along of some of Bush's most memorably stupid quotes.

Performers Kate Baldwin, Neal Mayer and Michael McCoy complement Rosenblum's genius with their high-energy, sharply sophisticated song renditions and political impersonations. Director/choreographer Gary Slavin contributes a quick pace and amusing dance routines to the production. In light of the fact that we still have three more years of misdirection to endure, laughing seems to be one of the few viable alternatives. BUSH IS BAD: The Musical Cure for the Blue-State Blues is a great opportunity to do just that.

- Laurie Lawson -
EVAN STERN Presents

SENTIMENTAL JOURNEY
Songs of the WWII Era

Written and Performed by EVAN STERN
Musical Director/Pianist: JONATHAN SEGAL
Director: BARBARA FASANO
Featured Guest: NATALIE SILVERLIEB

DANNY'S SKYLIGHT ROOM
www.dannysgrandseapalace.com
348 West 46th Street (between Eighth & Ninth Avenues)
(212) 265-8133
08/11 @ 9:15 pm; 08/18 @ 7 pm; 08/25 @ 7 pm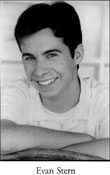 EVAN STERN has mellow and crooning down pat. And that comes in handy, along with the slight vibrato in his voice, for his delightful show "Sentimental Journey: Songs of the WWII Era." In addition to impressively executing standards, such as "The Last Time I Saw Paris," "As Time Goes By," "It's Been A Long, Long Time," "The White Cliffs Of Dover," and "Don't Get Around Much Any More," his ability to weave the story of the WWII era between his musical offerings is spell-binding. Perhaps the greatest talent this young gentleman has is that he manages to capture the mood of the time - the hope and the longing, the commitment and the sacrifice, the unique feeling of a country and its place in the world. And if that's not impressive enough, he announces that the proceeds from his show will be going to the USO!

Featured Guest Natalie Silverlieb joins Stern for a few of the songs and Musical Director Jonathan Segal superbly accompanies him on the piano throughout. "Sentimental Journey" is a trip worth taking, and Evan Stern is a cabaret star to keep your eye on.

- Laurie Lawson -
CLO Productions Presents

CINDY-LEE
in a Musical Comedy Montage
THE BLONDE SONGBOOK
Celebrating the Lives and Work of Hollywood's Most Beloved Blondes
www.cloproductions.com

Musical Director: REGAN RYZUK

Danny's Skylight Room Cabaret
www.dannysgrandseapalace.com
346 West 46th Street (between Eighth & Ninth Avenues)
(212) 265-8133
June 7th, 14th & 21st @ 7 PM; June 23rd @ 9:15 PM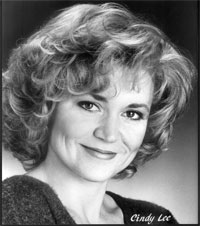 CINDY-LEE is a vivacious, buxom blonde who starts her show, The Blonde Songbook, with a high-energy version of "Cuz I'm A Blonde." Although the voice is a little sharp and overpowered by the music, you still feel confident that she can pull this off because she is so full of fun and playfulness. And she promises to give you songs performed by some of our favorite blondes - Judy Holliday, Marlene Dietrich, Marilyn Monroe, Peggy Lee, Doris Day and Rosemary Clooney just to name a few. And then suddenly she sings Frank Loesser's "I Wish I Didn't Love You So" and turns the whole thing around. You realize that this lady can really sing! And whether she's tangoing with her Musical Director Regan Ryzuk, sharing anecdotes and doing impressions of the blondes, hauling a harpoon, or telling blonde jokes, CINDY-LEE won't quit until you're having as much fun as she is. The Blonde Songbook is an impressive effort and a delight to experience.

- Laurie Lawson -
TOXIC AUDIO
www.toxicaudio.com

Featuring
JEREMY JAMES
SHALISA JAMES
MICHELLE VALINES
RENE RUIZ
PAUL SPERRAZZA
JOHN VALINES III

Celebrating their new CD "Word of Mouth" at

BIRDLAND
www.birdlandjazz.com
315 West 44th Street (between Eighth & Ninth Avenues)
(212) 581-3080
Monday, May 30 @ 7 PM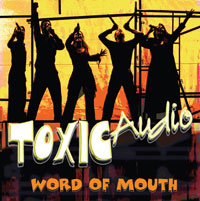 It's a comedy act, it's an improv performance, it's a musical extravaganza - it's all of the above! TOXIC AUDIO, winners of the 2005 Contemporary A cappella Artists of the Year Award along with many others, will have you looking for the hidden band all night because you just can't believe that human voices are providing the musical accompaniment for their delightful songs. A percussion-laden "Turn The Beat Around," an eerily haunting "Stand By Me," a multi-lingual "Autumn Leaves" - no problem. And just in case you think this might be pulled off with an ungodly amount of practice, this fearless group allows the audience to come up with catch phrases and then they create songs around the lyrics. A wide array of impressive voices enhanced by a full dose of wacky comedy and undeniable talent make TOXIC AUDIO a one-of-a- kind experience. Kudos to Jeremy James, Shalisa James, Michelle Valines, Rene Ruiz, Paul Sperrazza, and John Valines III (the sound man) - may they remain together forever. Check out their performance schedule and how you can get their CD's at the website above.

- Laurie Lawson -
"The World Isn't Fair"
PAGE SAMPSON Performs the Songs
of Randy Newman
www.pagesampson.com
Musical Direction: ED ALSTROM
Stage Direction: JAY ROGERS

The Encore
266 West 47th Street (between Broadway & Eighth Avenue)
(212) 221-3960
April 2nd @ 5 PM; April 7th @ 7 PM; April 12th @ 7 PM


In "The World Isn't Fair" PAGE SAMPSON performs the songs of the oft-celebrated Randy Newman, one of the most prolific, politically outspoken and slightly warped songwriters of our time. Sampson allows Newman's songs to speak for themselves but infuses each one with her own brand of passion and sincerity. With a deep dusky voice she sings of Texas funerals, thin walls, floods in Louisiana, Marxism, lost loves and of course the infamous short people. Each song becomes its own drama or comedy with which Sampson mesmerizes the audience. She commands your attention and then she delivers the goods. Her Musical Director, Ed Alstrom,
seems to have as much fun playing the piano as she does singing. Sampson, Newman and Alstrom are a captivating act, and before you know it, the evening ends all too soon.

- Laurie Lawson -
JOSIE DE GUZMAN: CHEMISTRY
Music Director: LARRY YURMAN
Director: GERARD ALESSANDRINI
IAN HERMAN - Piano
MICHAEL BLANCO - Bass
BRAD FLICKINGER - Percussion

Danny's Skylight Room Cabaret
www.dannysgrandseapalace.com
346 West 46th Street (between Eighth & Ninth Avenues)
(212) 265-8133
April 2nd @ 9:30 PM; April 4th @ 7 PM; April 8th @ 7 PM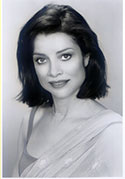 JOSIE DE GUZMAN is perky and vivacious and full of stories about her adventures on and off Broadway. In her first cabaret show, "Chemistry," she displays an engaging personality, a contagious sense of humor, and a flair for drama. She backs it all up with a soprano voice and an impressive range. Although there's an occasional problem with pitch, she pulls off ballads, Latin numbers, songs of comedy and even country & western. Guzman offers the audience a high-energy show that entertains from beginning to end. It's plain to see why she received two Tony nominations for her performances in revivals of West Side Story and Guys and Dolls.

- Laurie Lawson -
GORDON MICHAELS
PRESENTS
UNFORGETTABLE
A Tribute to Nat King Cole
with BRAD ROSS on Piano

Danny's Skylight Room
www.dannysgsp.com
346 West 46th Street (between Eighth & Ninth Avenues)
(212) 265-8133
Thursday, March 24th @ 7 PM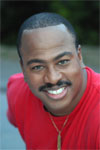 GORDON MICHAELS tells you straight out that he does not sound like Nat King Cole, and by the end of his show at Danny's Skylight Room, "Unforgettable: A Tribute to Nat King Cole," you really don't care. He brings his own persona and masterful voice to songs that probably couldn't and shouldn't be duplicated anyway. So you're going to hear a funky version of "My Funny Valentine," as well as favorites like "Autumn Leaves," "Route 66," "Unforgettable," and an awe-inspiring "Mona Lisa." He infuses "Unforgettable" with touches of gospel and blues, telling the audience to consider themselves a part of a Black Baptist church for the evening. And as unlikely as it seems, he pulls off an impressive tribute. But what you're really going to get is a whole lotta GORDON, and that ain't bad. He's sassy and sarcastic, full of trivia about Cole, and admittedly working out his personal problems right up there on the stage. The result is an evening that belongs to Gordon Michaels, and this guy has no problem sharing his many talents.

- Laurie Lawson -
GERTA GRUNEN: "Let's Revue
www.gertagrunen.com
Musical Director: CHRISTOPHER DENNY
Director: DAVID ARTHUR

DANNY'S SKYLIGHT ROOM CABARET
www.dannysgsp.com
346 West 46th Street (between Eighth & Ninth Avenues)
(212) 265-8133
Saturdays in February
13th, 20th & 27th at 4 PM


So I'm sitting in Danny's Skylight Room Cabaret getting ready to
review a revue of revues when an indomitable presence graces the
stage. The petite, vivacious GERTA GRUNEN cannot be ignored. She
brings to the room her outrageous sense of humor, her charismatic
camaraderie with the audience, and her obvious love for music of
all kind. In her latest show "Let's Revue" she paints a vivid
picture of an old-time revue weaving delightful showbiz stories
around classics like "Shine On Harvest Moon," "What'll I Do,"
"Second Hand Rose," "A Nightingale Sang In Berkeley Square," and
"On The Sunny Side Of The Street." Accompanied by Musical Director
Christopher Denny on the piano and occasional vocals, Grunen makes
the entire sentimental journey fun and, as always, leaves you with
a smile on your face and a melody from long ago in your heart.

- Laurie Lawson -
FRANK FONTANA: Natural Jazz
www.frankfontana.com

WELLS HANLEY, Music Director, Piano
EIVIND OPSVIK, Bass
ROBBY SINCLAIR, Drums

DANNY'S SKYLIGHT ROOM CABARET
www.dannysgsp.com
346 West 46th Street (between Eighth & Ninth Avenues)
(212) 265-8133
Thursday, February 10 @ 7 PM
Friday, February 18th @ 7 PM and 9:15 PM
Thursday, February 24th @ 7 PM


FRANK FONTANA has an infectious smile, an engaging manner, and some
of the smoothest song styling ever to grace a cabaret stage. His
show at Danny's Skylight Room could only be called "Natural Jazz" -
not because every song celebrates the wonder of nature, but because
Fontana is a natural himself. He seems to get great joy out of what
he does and passes it along to the audience. His multi-range,
mellifluous voice can coax you into a state of euphoria and true
appreciation of whatever song he's executing. And isn't that what
jazz is all about?

He's backed by some extremely talented musicians - Wells Hanley
(masterful pianist as well as Fontana's Musical Director), Eivind
Opsvik (bass), and Robby Sinclair (drums). Add the gifted Fontana
to this mix, and every song becomes a precious gem. "Natural Jazz"
is a natural choice for anyone requiring excellence in their
entertainment.

- Laurie Lawson -
Birdland Entertainment presents

ERIC COMSTOCK HILARY KOLE CHRISTOPHER GINES
(The creators and original stars of the hit musical "Our Sinatra")
in

SINGING ASTAIRE: A Fred Astaire Songbook
Directed by MICHAEL BOURNE
Bass: MARCUS McLAURIN
Drums: DAVID SILIMAN

Birdland
315 West 44th Street (between Eighth & Ninth Avenues)
(212) 581-3080 or www.instantseats.com/birdland
11/30 - 12/04 @ 9 PM and 11 PM
Saturdays & Sundays 12/11 - 01/09 @ 2:30 PM and 5:30 PM


Song and dance man, Fred Astaire, introduced moviegoers to an amazing
number of songs that became classics. In a fantastic tribute to this
American treasure, the creators and stars of the popular "Our Sinatra"
- Eric Comstock, Hilary Kole and Christopher Gines - perform almost 30
of them at a limited engagement at Birdland. "SINGING ASTAIRE: A Fred
Astaire Songbook" features songs by the Gershwins ("Nice Work If You
Can Get It," "They Can't Take That Away From Me," "Funny Face"),
Irving Berlin ("Steppin' Out With My Baby," "Let's Face The Music
And Dance"), Cole Porter ("Night And Day"), Jerome Kern ("The Way You
Look Tonight," "Pick Yourself Up"), and Johnny Mercer ("Something's
Gotta Give") to name a few. Comstock, Kole and Gines offer up a high-
energy show with non-stop delightful music, a little time to reminisce,
and plenty of opportunities to sing along. Give yourself a holiday
treat and go see SINGING ASTAIRE. It's an evening designed for pure
pleasure, and it succeeds!

- Laurie Lawson -
                JOHN DeMARCO: It's All About Love

                      Director: LENNIE WATTS
               Musical Director/Piano: DARYL KOJAK
                     Percussion: MIKE LAUREN
                         Bass: SEAN CONLY
       Back up Singers: SUSAN PEIREZ and JACKIE FORNATALE 

                    JUDY'S CHELSEA SUPPER CLUB
         169 Eighth Avenue (between 18th & 19th Streets)
                          (212) 929-5410
       January 24th & 31st; February 7th, 14th, 21st & 28th
                        Showtime: 8:30 PM 


The title of JOHN DeMARCO's new show at Judy's Chelsea
Supper Club says it all - "It's All About Love."  DeMarco is a
singer who loves the stage, and in return an appreciative audience
loves him!  In a seasoned, satiny voice, he brings passion and emotion
to songs of romance, such as "First Time Ever I Saw Your Face," "I
Never Meant To Hurt You," "I've Got My Love To Keep Me Warm,"
"Secret Love," and other standards by Mercer, Loesser, Arlen, Porter, 
Sedaka, Herman, and Joel.  His debonair demeanor coupled with
sultry, snappy, and sensuous arrangements, make each song an
amorous adventure.  Accompanying him is the master manipulator of
the piano, Daryl Kojak, and the lovely voices of Susan Peirez (she
does a knock-out job on "Cry Me A River") and Jackie Fornatale. 
The evening is designed for love, and you'll be in love with JOHN
DeMARCO when it's over.
          
                         - Laurie Lawson -
                           SAM KAUFMAN
                      AND HIS BIG, BIG BAND
                 with Special Guest KATHY GRAHAM

           DANNY HOLGATE, Musical Director and Arranger
                     JOHNNY BRANDON, Director

                             BIRDLAND
                         www.birdlandjazz.com
      315 West 44th Street (between Eighth & Ninth Avenues)
                          (212) 581-3080

          Wednesday, January 15th @ 8 PM
          
          
SAM KAUFMAN is definitely in his element at Birdland with his 
Big, Big Band directed by Danny Holgate.  The voice and the music
perfectly complement each other.  Always the master of the ballad,
Kaufman has now conquered the "bright and bouncy" aspects of
jazz, rhythm & blues, pop, and show tunes with equal aplomb. 
Special guest Kathy Graham adds to the excitement with her
accomplished sound and charming personality.  The evening is
designed to take you back to an era where the Big Band ruled and the
message in the music spoke directly to your heart.  It succeeds. 
There's rumors of a return appearance in April.  If it's true, treat
yourself to a special evening.
          
                       - Laurie Lawson -
                   The Co-Active Music Factory
             in association with Will Fruma Campbell
                             presents
           London's West Ends Meets Broadway's Best in
                        BUILD ME A BRIDGE
           the songs of CHARLES MILLER & KEVIN HAMMONDS
                               with
        DAVID ARNEIL     FENTON GRAY     JODIE JACOBS     
       JULIE JUPP     GEORGE MILLER     CORINNA POWLESLAND

                    Special Guest Appearances
   FELICIA FINLEY    KEVIN HAMMONDS    KAREN MACK    MARY STOUT
                 with CHARLES MILLER at the piano

                     Directed by FENTON GRAY

                         Don't Tell Mama
      343 West 46th Street (between Eighth & Ninth Avenues)
                          (212) 757-0788

    January 21st & 22nd @ 6 PM and 11 PM; January 23rd @ 11 PM


British composer Charles Miller and New York lyricist Kevin
Hammonds have linked their talents in the creation of 120 songs. 
Many of these songs have been performed (or will be performed) on
stages in Europe and the United States.  Definitely a collaboration
that should be celebrated, the musical revue BUILD ME A BRIDGE
at Don't Tell Mama does just that.  Talents from both continents'
theatre worlds come together to present songs so sumptuous and
impassioned that they could be mini-plays all by themselves (kudos
to Shawn Moninger for his Broadway-stage lighting effects).  From
the poignant "What Do I Do Now?" and "Never Learned To Type"
to the hysterical "A Girl Of Few Words" and "Smoke Em If You Got
Em,"each offering touches either a heartstring or a funny bone or
both.  The humor is sophisticated, the emotions are universal, and the
talents are abundant.  The evening is a showcase of entertainment. Go
see BUILD ME A BRIDGE.  This is one bridge you'll be glad you
crossed.
          
                       - Laurie Lawson -
                           MARK NADLER
                                in
                 TCHAIKOWSKY (AND OTHER RUSSIANS)

                     The Firebird Supperclub
      365 West 46th Street (between Eighth & Ninth Avenues)
                          (212) 586-0244

                  Opening Night: January 6, 2003
            Wednesdays - Saturdays, January 8th - 25th
Wednesdays & Thursdays @ 9 PM; Fridays & Saturdays at 9 PM & 11 PM
    (Some shows are already sold out! - Call for reservations)


Who else but the wild and wacky MARK NADLER could weave a
fascinating and funny cabaret show around obsolete Russian
composers?  Nadler, notorious for his seemingly-unending wealth of
talents, has put a lot of work into "Tchaikowsky (And Other
Russians).   While giving you a brief history of 48 Russian
composers, he sings, impressively commands the piano, tap dances,
and maintains a steady stream of hilarious patter - usually all at the
same time.  For good measure, he throws in a few songs by Frank
Loesser, Cole Porter, Stephen Sondheim, and others to enhance
whatever anecdote he's recounting.  High energy doesn't begin to
describe his performance!  No one but Mark Nadler could pull this
off.  Within seconds the audience is in the capable palm of his hand
and are all too willing to accompany him on his riotous ride through
Russian history.
          
"Tchaikowsky (And Other Russians) is the perfect inaugural show
for the posh Firebird Upstairs Supperclub.  Awash in the splendor
of a Russian dynasty, the elegant atmosphere is cozy and comfortable.
Honey Vodka and Russian Tea will perfectly complement an
exquisite evening of entertainment.
          
                      - Laurie Lawson - 
                          GERTA GRUNEN
                    A Jewish Girl's Christmas
                       www.gertagrunen.com

                      Danny's Skylight Room
      346 West 46th Street (between Eighth & Ninth Avenues)
                          (212) 265-8133
                 December 1st, 8th & 15th @ 4 PM

               Musical Director: CHRISTOPHER DENNY
                      Director: DAVID ARTHUR
               Script: GERTA GRUNEN & DAVID ARTHUR
                         Bass: JERED EGAN


There's only one word for GERTA GRUNEN's show at Danny's
Skylight Room - FUN!  In A Jewish Girl's Christmas she brings
the traditions and songs of both faiths together to double the pleasure
of the holidays.  Latkes and chestnuts, sleigh rides and menorahs,
dreidls and Santa Clause...Grunen wraps them all up in one
delightful bundle firmly secured by her contagious enthusiasm and
her droll sense of humor.  And in case there's not enough variety for
you, she throws in an island accent ("Christmas Island At Christmas
Time") and a tribute to a Latino reindeer ("Pablo The Reindeer"). 
Grunen loves the stage, and she makes you love her on the stage. 
Give yourself a Christmas/Hanukkah present and go see A Jewish
Girl's Christmas.
          
                       - Laurie Lawson -
                          GEORGA OSBORNE
                SUMMER IN THE ATTIC (Some're Not)
                         www.glosong.com

                      Director: LENNIE WATTS
               Musical Director: STEVEN RAY WATKINS

                         Don't Tell Mama
      343 West 46th Street (between Eighth & Ninth Avenues)
                          (212) 757-0788

          10/27 @ 5:30 PM; 10/29 @ 8:30 PM; 11/14 @ 8 PM
          11/17 @ 5:30 PM; 11/22 @ 7 PM; 11/24 @ 5:30 PM


Take a wild and wacky singer/comedienne with MAC and Bistro
Awards under her belt (Georga Osborne); add a director who likes
to push the entertainment envelope (Lennie Watts) and the
considerable talents of a piano-playing musical director (Steven Ray
Watkins) and what have you got?  One hell of a show with the
unlikely title "SUMMER IN THE ATTIC (Some're Not)." 
          
GEORGA OSBORNE is back and gracing the stage at Don't Tell
Mama in October and November.  Accompanying Osborne is her
warped sense of humor, her Kentucky heritage complete with family
photos,  and her impressive soprano voice.  There's a "My Fair
Lady" medley country-western style, an Elvis impersonation, and a
"La Nueva Collecion de Musica Latina" from another world to keep
the laughter level constant and high.  And lest you forget that this lady
is a singer, she'll blow you away with her rendition of "Falling In
Love With Love," resplendent with ranges worthy of any operatic
endeavor.  SUMMER IN THE ATTIC (Some're Not) is a fun show
full of seasoned talent, creative comedy, and delightful surprises.
          
                         - Laurie Lawson -
                          TENNIE LEONARD
                      www.tennieleonard.com

                  Music Director: DAVID BRUNETTI
                      Director: SCOTT BARNES

                          JUDY'S CHELSEA
                169 Eighth Avenue (at 19th Street)
                          (212) 929-5410

      October 23 & 30; November 5 & 12; All Shows at 8:30 PM


I caught TENNIE LEONARD on an off night.  In fairness, she
admitted in the middle of her performance that she had taken
medication for a migraine, and this probably explains the botched
lyrics and the missed notes.  Despite that, in a show featuring the
songs of Cole Porter and Maltby & Shire one could easily see the
appeal of Tennie Leonard.  With a twinkle in her eye, she takes
light-hearted songs like "Anything Goes" and "Nobody's Chasing
Me" and has a great deal of fun with them.  And ballads like
"Patterns" and  "What If We Had Loved Like That?" are rendered
with intense passion.  Overall, the production has a sense of style and
sophistication.  Leonard is as cute as she can be; and if you're a fan
of Porter and/or Maltby & Shire, you might want to check her out at
Judy's.
          
                       - Laurie Lawson- 
                           SARAH DeLEO
                  "Too Young for the Blues?..."
                        www.sarahdeleo.com

                      Director: DEBORAH KYM
                      Arranger: ALEX NORRIS
                        Piano: LOU RAINONE
                       Bass: DAVID EPHROSS

                         Don't Tell Mama
      343 West 46th Street (between Eighth & Ninth Avenues)
                          (212) 757-0788
          9/29 @ 4:40 PM; 10/1 @ 6:30 PM; 10/8 @ 6:30 PM

SARAH DeLEO has a clear, sweet full-bodied voice capable of
cooing a ballad or belting a multi-octave melody.  In her show at
Don't Tell Mama, "Too Young for the Blues?...," she puts this
instrument to good use singing standards like "Mr. Sandman,"
"Whistle A Happy Tune," "Hernando's Hideaway," and "Easy To
Remember."  The songs are interestingly arranged, and DeLeo puts
a fun jazz spin on most of them.
          
The voice is going to take her far.  The show is a distraction from her
talents, mainly because you're never really sure what she's trying to
be - a sexy siren in a low-cut dress and six-inch heels?, a comedienne
climbing all over the furniture and the floor?, or a singer putting her
heart and soul into each song?  Although all three are not
incongruous, there's not enough commitment to either category to
fully claim success.  That said, DeLeo's voice is one you'll want to
hear and will probably be hearing again in the future.  
          
                       -Laurie Lawson-
                           SANDY PARRA
                    "I'm Choosin' Van Heusen" 
          The Stage and Screen Gems of JIMMY VAN HEUSEN

                   Musical Director: LARRY HAM
                          Bass: EARL MAY

                  Danny's Skylight Cabaret Room
       346 West 46th Street (between Ninth & Tenth Avenues)
                          (212) 265-8133

      9/27 @ 7 PM; 10/8 @ 7 PM; 10/18 @ 7 PM; 10/22 @ 10 PM


SANDY PARRA's show at Danny's is titled "I'm Choosin' Van
Heusen."  Talk about your right choice!  Parra takes what she calls
"the stage and screen gems" of the prolific Jimmy Van Heusen and
makes each one her own.  She's got a smooth, mellow voice that
easily slides in and out of silky ballads and upbeat show tunes with
equal aplomb.  In between songs that have become part of our
American culture, like "Swinging On A Star," "Call Me
Irresponsible," "Love And Marriage," and "All The Way," she
engagingly inserts biographical facts and amusing anecdotes about the
celebrated composer - a true tribute to the man who gave so much to
the world of song and music.
          
Another right choice would be to catch Sandy Parra's "I'm
Choosin' Van Heusen."  You'll be entertained, educated, and totally
enthralled with her performance.
          
                          -Laurie Lawson-
                         WALK THIS WORLD
                The Words and Music of Tracy Stark
                        www.tracystark.com

                               With
         DIANE D'ANGELO     ANDI HOPKINS     ANNE STEELE
    JONATHAN TOMASELLI     STEVEN RAY WATKINS     LENNIE WATTS
                     Directed by LENNIE WATTS
                   Lighting by BOBBIE KNEELAND

                         don't tell mama
      343 West 46th Street (between Eighth & Ninth Avenues)
                          (212) 757-0788
                    August 3, 7 & 10 @ 7:30 PM

Entertainer/vocalist/songwriter/pianist & keyboardist TRACY
STARK asks you to "Walk This World" in a new show at don't tell
mama featuring her music.  It's a walk worth taking.  This gifted
lady's masterpieces consist of beautiful ballads, sensual music,
passionate words, inspiration, and a group of talented friends.  It
seems like Stark can write almost anything - pop, rock, uplifting
gospel, rollicking country/western, folk, jazz, and even an anthem or
two.  Accompanying them on the piano, the voices of Diane
D'Angelo, Andi Hopkins, Anne Steele, Jonathan Tomaselli,
Steven Ray Watkins, and Lennie Watts pay tribute to heart-felt
messages Stark includes in each song.  Under the playful and
accomplished direction of Watts, the evening is laced with humor
and designed for pure enjoyment.  Check out The Words and Music
of Tracy Stark; you're going to be impressed.
          
                      -Laurie Lawson-
                     Ladies and Gentlemen:  
                         NATALIE BLALOCK
                     Starring NATALIE BLALOCK
                            Featuring
                          ERIC PICKERING
                          TRACI REYNOLDS
                            Created by
                         NATALIE BLALOCK
                          KENNY BURROWS
                           Directed by
                            JAY ROGERS
                         Musical Director
                          STEVEN WATKINS
                          Choreographer
                          GAELEN GILLAND

                            JOE'S PUB
                        The Public Theatre
                       425 Lafayette Street
                          (212) 239-6200
                     Monday, July 22nd @ 7 PM


NATALIE BLALOCK - Now here's a lady who leaves you wanting
more, and you're not even sure what it is that you want more of!  Her
self-titled show is a hilarious tongue-in-cheek combo of a Broadway
musical and a dark opera.  She and her deadpan compatriots, Eric
Pickering and Traci Reynolds, sing of penises ("Penis Song"),
touching themselves ("I Touch Myself/SheBop/Dancing With
Myself/Sometimes When We Touch/How Do I Live Without
You/Afternoon Delight"), and people of questionable gender
("Logical Song/Man In the Mirror/Sweet Transvestite").  These
raunchy and lascivious songs are interspersed between Broadway
show tunes, melodies done in chickenspeak, and rapping.  One of her
numbers is "I Do What I Can With What I Got."  What Blalock has
is an amazing voice, a warped sense of humor, a droll delivery, and
two of the funniest sidekicks ever to grace a cabaret stage.  No sense
in wasting time trying to define Blalock & Company; just sit back
and enjoy the madness.  
          
                        -Laurie Lawson-
        BARBARA BRUSSELL - "Love Makes The World Go Round"
                     The Songs of Bob Merrill
                     www.barbarabrussell.com

                      DANNY'S SKYLIGHT ROOM
      346 West 46th Street (between Eighth & Ninth Avenues)
                          (212) 265-8130

               July 10th, 11th, 17th & 18th @ 7 PM

              Musical Director: CHRISTOPHER MARLOWE
                      Director: SCOTT BARNES
         Lighting and Sound: GRAHAM KINDRED/ROCKY NOWELL
                  Creative Consultant: JOE REGAN


What can you say about BARBARA BRUSSELL?  She's got a lot
of passion about her.  In her show, "Love Makes The World Go
Round," she celebrates The Songs of Bob Merrill.  You'll find
drama, comedy, amusing anecdotes, and cozy repartee with her 
star-studded audience.  From simple songs like "How Much Is That
Doggie In The Window" and "Ooh Bang Jiggilly Jang" to the
emotion-filled "I've Got To Find A Reason" and "Kissed On The
Eyes," Brussell drenches every syllable and word with her heart and
soul.  "Coronet Man" filled with jazz and pizazz and the half-sung,
half-spoken classic "People" make this one of the most well-rounded
shows in cabaret, proving that Brussell's talents are as obvious and 
diverse as Merrill's songs.  A winning combination!
          
                       -Laurie Lawson-
                        UP FROM THE ASHES
                   THE JENNY BURTON EXPERIENCE

        KARL DIXON     MARGARET DORN     CAROLEE GOODGOLD
           LAWRENCE HAMILTON     JOHN JAMES     JILLIAN
        KIM LESLEY     BRANICE McKENZIE     KEVIN OSBORNE
                ANGELA ROBINSON     DARRYL TOOKES
                                 
               Composed and Directed by PETER LINK
                                 
                         DON'T TELL MAMA
      343 West 46th Street (between Eighth & Ninth Avenues)
                          (212) 757-0788

                December 14th, 21st & 28th @ 8 PM

    
   THE JENNY BURTON EXPERIENCE begins with a "Hallelujah" (the song) 
   and ends with a Hallelujah (your own).  In fact, the whole experience is 
   one big Hallelujah!  Her show at don't tell mama, "Up From The Ashes,"
   is a holiday blessing that will bring you hope and inspiration, encouraging 
   you to rely on your faith in these difficult times and touching the inner 
   strength you may have felt abandoned you.  Always a soothing balm for troubled
   souls, the genius of Composer/Director Peter Link and the flawless execution
   of Burton and her talented choir make each song a precious gift that penetrates 
   your heart and uplifts your spirit.  Whether vowing to make it "On Broken 
   Pieces" or "Looking For A Little Christmas" or asking "Who Will Heal 
   The World?," Burton brings home the message loud and clear.  In  an awe-inspiring
   combination of pop, rock, jazz, R&B, and gospel, The Jenny Burton Experience 
   lights up the room and takes you to heights you never imagined. Do yourself a favor
   and don't miss "Up From The Ashes."  It's the only Christmas gift you'll need.
          
   And speaking of Christmas gifts...The Jenny Burton Experience
   has a fabulous CD available.  Call 212-947-0533 for information on
   how to purchase it.
          
                               -Laurie Lawson-
                    PARKER SCOTT: Eyes Follow

                      Director: GERRY GEDDES
             Musical Director/Pianist: DICK GALLAGHER
                Technical Director: BOBBY KNEELAND

                         don't tell mama
      343 West 46th Street (between Eighth & Ninth Avenues)
                          (212) 757-0788

  November 27 @ 10 PM; December 9 @ 4:30 PM; December 15 @ 6 PM

  
  2000 MAC Award Nominee PARKER SCOTT begins his show at
  don't tell mama with a beautiful rendition of "Some Enchanted
  Evening" just to let you know that he has one hell of a voice.  "Eyes
  Follow" is a compilation of theatre and show tunes accented with a
  few select dramatic monologues - the perfect showcase for the multi-talented 
  Scott.  Put that format under the special spin of Director Gerry 
  Geddes and enhance it with the mastery of Pianist/Musical Director 
  Dick Gallagher, and the evening becomes one of enchanted
  entertainment.
          
  Scott, with a rich and resonant voice of many ranges, takes command
  of a song and makes it his own.  The splendid showmanship of
  "Razzle Dazzle" from Chicago, the poignant "Sarah" from The
  Civil War and "Pretty Lady" from Pacific Overtures, and a cute
  coupling of "C'est Moi" from Camelot and the pop rock song
  "You're So Vain" are all equally executed with ease and panache.  He
  gives you a multi-faceted show designed to please; give yourself a
  holiday treat and catch Parker Scott's "Eyes Follow."
          
  To visit Parker Scott's website, click here   For information about
  his CD, "Company of Strangers," visit CDBaby.com
          
                         - Laurie Lawson -
                         SAMMY GOLDSTEIN

                     "SO FAR IT'S WONDERFUL"

                     Directed by BARRY KLEINBORT
             Musical Director/Pianist: DAVID BRUNETTI
                         Bass: JERED EGAN

                                at
                         DON'T TELL MAMA
     343 West 46th Street (between Eighth and Ninth Avenues)
                          (212) 757-0788

             Tuesdays in June (6, 13, 20 & 27) @ 9 PM

           
          Watching SAMMY GOLDSTEIN perform is to witness a
          consummate performer.  He sings, dances, tells jokes, and gives you
          the general impression that he was born to be on stage.  His new show
          at Don't Tell Mama, "So Far It's Wonderful," is a delightful blend
          of ballads, show tunes, and his forte - musical comedy.  From
          standards like "Two For The Road" and "You've Changed" to food
          tributes ("That's What I Like  Bout The South" and "Pink Fish"),
          psychotherapy ("Autobiography In Five Short Chapters"), and
          hoedowns ("Don't You Hate It [When They Make You Sing
          Along?]"), the gentleman gives it 100 percent.  And the audience
          loves it.  Almost as entertaining as his songs are his personal
          anecdotes from his Paris, Tennessee, childhood and his career
          ventures.  At the end of the evening, you feel as if you have just made
          yourself a new friend - a very talented new friend.  Make it a point to
          add SAMMY GOLDSTEIN to your list of performers that should
          not be missed; you won't be disappointed.
          
               -Laurie Lawson-
                      LIZA MINNELLI presents

                            SAM HARRIS
                            "REVIVAL"
                 a work in progress for the stage

           To benefit Broadway Cares/Equity Fights AIDS

                         THE BOTTOM LINE
                          New York City
                         June 5 & 6, 2000

                            featuring

         MAYA AZUCENA     ADAM MICHAELS     AVERY SOMMERS

                      Written by SAM HARRIS
        Music Direction and Arrangements by   TODD SCHROEDER
        Direction by                          RICHARD JAY-ALEXANDER
        Choreography by                       DANNY HERMAN
        Vocal Arrangements by                 SAM HARRIS & TODD SCHROEDER
        Lighting by                           MATT BERMAN & JODY TOCZEK
                        Set by BOBBY BERG
                      Sound by DAVID PAUPAW
                    Stage Manager: HECTOR LUGO

           
          In the 80's we all sat around our televisions watching a new program
          called "Star Search."  One of the highlights of the show was to find
          out what song an unbelievably talented kid named SAM HARRIS
          would sing and how long he would hold his note.  Harris went on to
          win the $100,000 prize for Best Male Singer, and an entertainment
          career was launched.  Devoted fans have kept up with him in concert,
          on the stage and television, and through his CD's.
          
          New York City's The Bottom Line offered a unique opportunity to
          see this gentleman do his thing and support a great cause on June 5th
          and 6th.  Presented by Liza Minnelli and introduced by Liz Smith,
          "Revival" (also the name of Harris' latest CD) celebrates resilience,
          resurrection, and inspiration through musical works of rock & roll,
          gospel, and soul.  In a benefit for Broadway Cares/Equity Fights
          AIDS, Harris commanded the stage with his humor, singing, and
          dancing.  The result was a delightful theatrical happening that had the
          sold-out audience laughing and crying, tapping and clapping.  With his
          high-energy, non-stop performance and a voice that can hit almost
          every note known to man/woman, it is clear that Sam Harris was
          born to entertain.  And the audience couldn't have been happier. 
          "Revival" deems itself "a work in progress for the stage."  Keep your
          fingers crossed, because this kind of experience should be made
          available to everyone.  For more information on the project, contact
          Lisa Barbaris at So What Management (212) 877-9631.
          
               -Laurie Lawson-
                          MARILYN VOLPE
                        takes you back to 
                      "NEW YEAR'S EVE 1949"

                           ARCI'S PLACE
      450 Park Avenue South (between 31st and 30th Streets)
                          (212) 532-4370

             Fridays at 9:00 PM - December 3, 10 & 17
             Sundays at 3:00 PM - December 5, 12 & 19

                               with

                  WES McAFEE (musical director)
                       JOHN  LOEHRKE  (bass)
                       KENNY BRESCIA  (guitar)

           
          In this era of Y2K paranoia and Millennium madness, what a pleasure
          to be able to step back 50 years and relive "New Year's Eve 1949." 
          And what better person than MARILYN VOLPE, the amazingly
          talented songstress, to take you there?  In her show devoted to only
          those songs written in the 1940's Volpe makes it all seem so easy with
          her satiny voice and her natural styling.  Songs like a passionate "My
          Foolish Heart," a bright and bouncy "I'm Beginning To See The
          Light," and an optimistic "Steppin' Out With My Baby" transport you
          back to a time when a war-weary America was ready to celebrate the
          half-turn of the century, count their blessings, and welcome a brighter
          future.  As a bonus, Volpe gives you marvelous renditions of the
          Academy Award-winning songs from 1940 to 1949 ("When You Wish
          Upon A Star," "White Christmas," "The Last Time I Saw Paris,"
          and "Baby, It's Cold Outside" are just a few of the gems).
          
          Start your new year right.  First celebrate New Year's Eve 1949 with
          Marilyn Volpe; then welcome in the New Millennium.
          
               -Laurie Lawson-
                    JOANNE MOSCA: WELL-HEALED

                         DON'T TELL MAMA
      343 West 46th Street (between Eighth & Ninth Avenues)
                          (212) 757-0788

              Thursdays, October 14, 21 & 28 @ 7 PM
        Fridays, November 5 @ 7 PM and November 12 @ 9 PM
                   Saturday, November 13 @ 6 PM

             Director:             LISA ASHER
             Musical Director:     JEFF WAXMAN
             Backup Vocals:        KAREN MACK & LENNY WATTS
             Guitar:               PETER CALO
             Woodwinds:            JACK BASHKOW
             Drums:                ANDY PERKOWSKI
             Bass:                 MARY ANN McSWEENY
             Lights and Sounds:    BOBBY KNEELAND
             Props and Costumes:   CHRIS HALEY
           
          JOANNE MOSCA has lead an interesting life.  In addition to a
          wanna-be criminal (her last show at don't tell mama was entitled My
          Life in Crime), she also spent time as a registered nurse; and now
          she's sharing her experiences in her new cabaret show, Well-Healed. 
          If you have any doubts about her versatility, check out her "Opening
          Extravaganza;" it includes calypso, rock & roll, blues, and a bit of
          drama.  And that's just for openers!
          
          With songs by Laura Nyro, Joni Mitchell, Stephen Sondheim, Huey
          Smith, Aretha Franklin, and many more, Mosca wraps her delightful
          voice around the original lyrics (and a few she had made up) and
          comes up with an eclectic collection that deals with both ends of the
          spectrum (life and death) and everything in between.  Imagine
          dedicating a song to your spleen and rhyming lyrics with leucocytes.
          Back-up singers Karen Mack and Lenny Watts participate in the
          fun, add fuel to the tongue-in-cheek skits, and don some very creative
          costumes.  The talented band led by Musical Director Jeff Waxman
          and Mosca's anecdotes top off an evening of thoroughly enjoyable
          entertainment.  You can pretty much count on a cabaret show that
          explores new venues and keeps you laughing when watching this lady;
          Joanne Mosca does not disappoint.
          
               -Laurie Lawson-
---
HomePage/Entertainment/ComputerUpdate
© By E L J,Inc.